Grant Field
Grant Field, the home of Iowa Field Hockey, is named in honor of former University of Iowa Women's Athletic Director and Title IX advocate, Dr. Christine Grant.
The original Grant Field was dedicated on September 22nd, 1991. When the facility moved to the West campus it was re-dedicated on October, 8th 2006.
Grant Field is one of the finest facilities in the nation with a state-of-the art playing system, water system, lights, video replay system, permanent grandstand, concessions, restrooms, and press box.
The Hawkeyes home attendance record is currently set at 1,339 fans who watched No. 4 Iowa defeat No.1 Penn State, 4-0. Iowa has gone undefeated on Grant Field in six separate seasons, including a 40-game home winning streak. Whether playing on the new Grant Field, or on the original facility that was introduced in 1989, opponents usually leave Iowa City unhappy.
"If I were a high school player looking to go to Iowa, I would take one step into that facility (Grant Field), and say 'Where do I sign?' What a great facility. This place is state-of-the-art for college field hockey."

Sports announcer, Brent Stover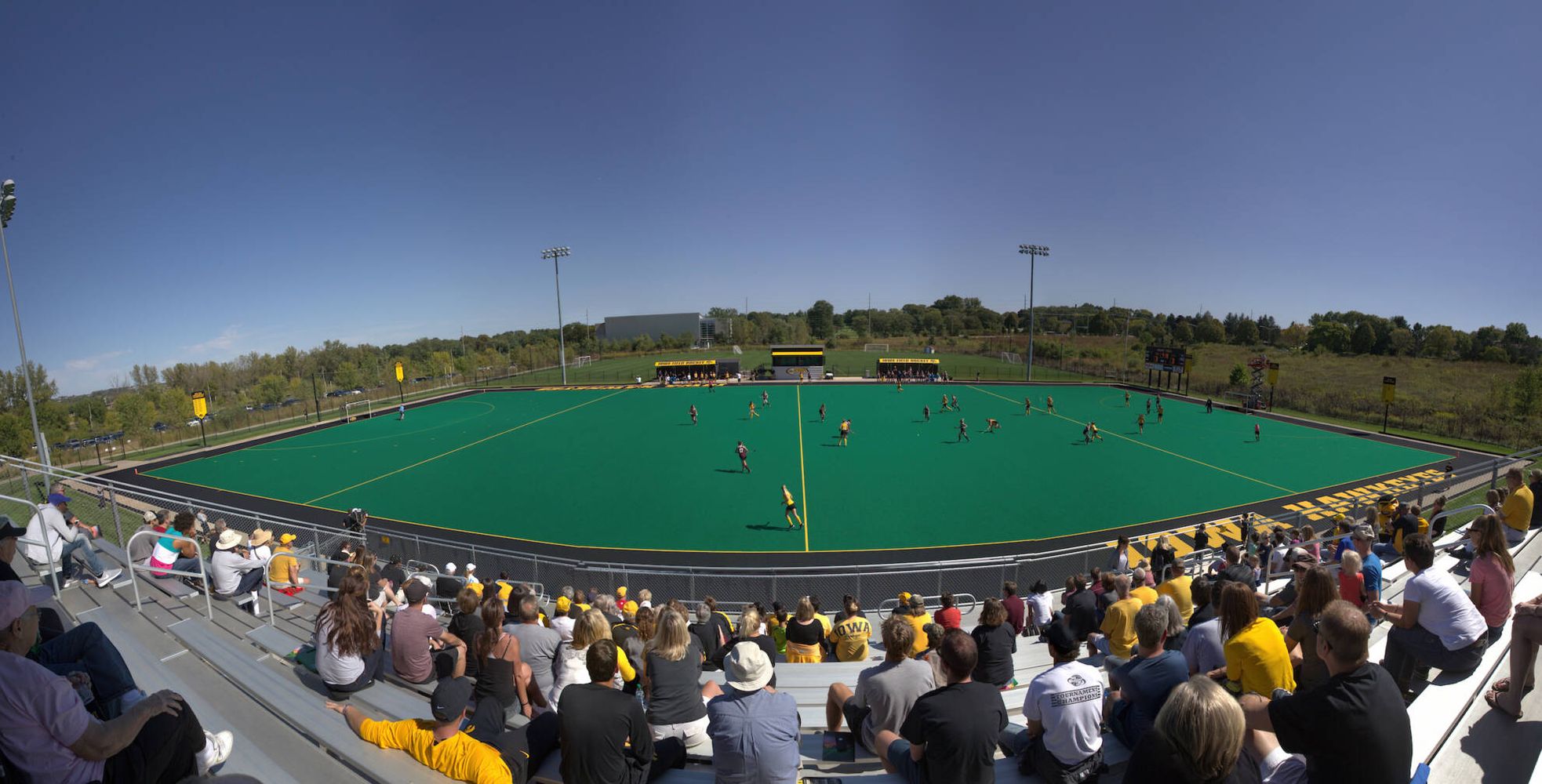 HAWKEYE TURF
The field hockey team members have access to the Indoor Iowa Hawkeye Turf Facility, an indoor replica of Grant Field. The facility provides opportunity for athletes to practice all-year round and in inclement weather.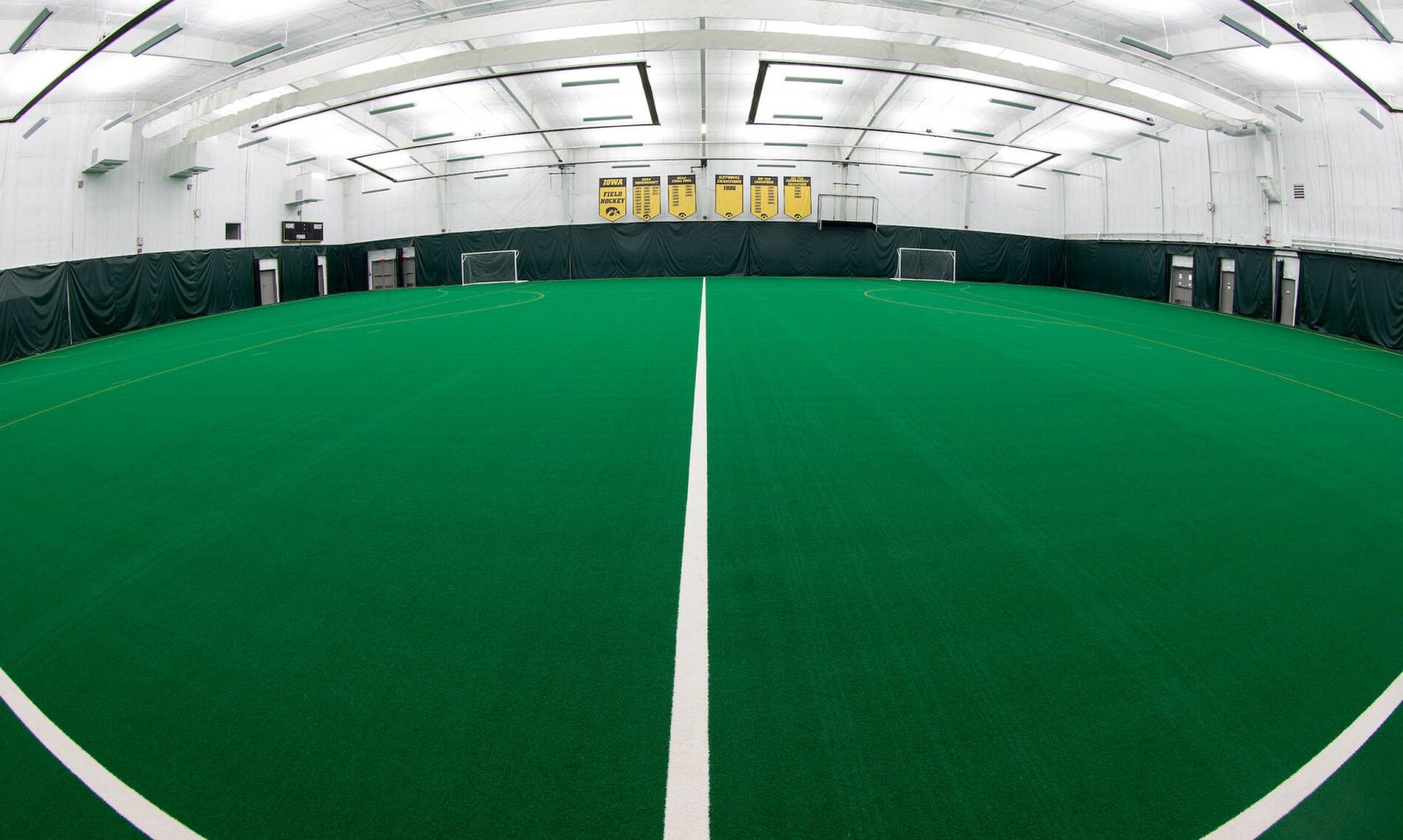 LOCKER ROOM
The team locker room provides every athlete with their own individual locker with a lock box and shoe storage. The room also houses cable TV and a sound system. Athletes are also provided a laundry service to clean their workout gear.