The University of Iowa is home to one of the nation's most successful college basketball programs. Iowa Basketball boasts some impressive numbers.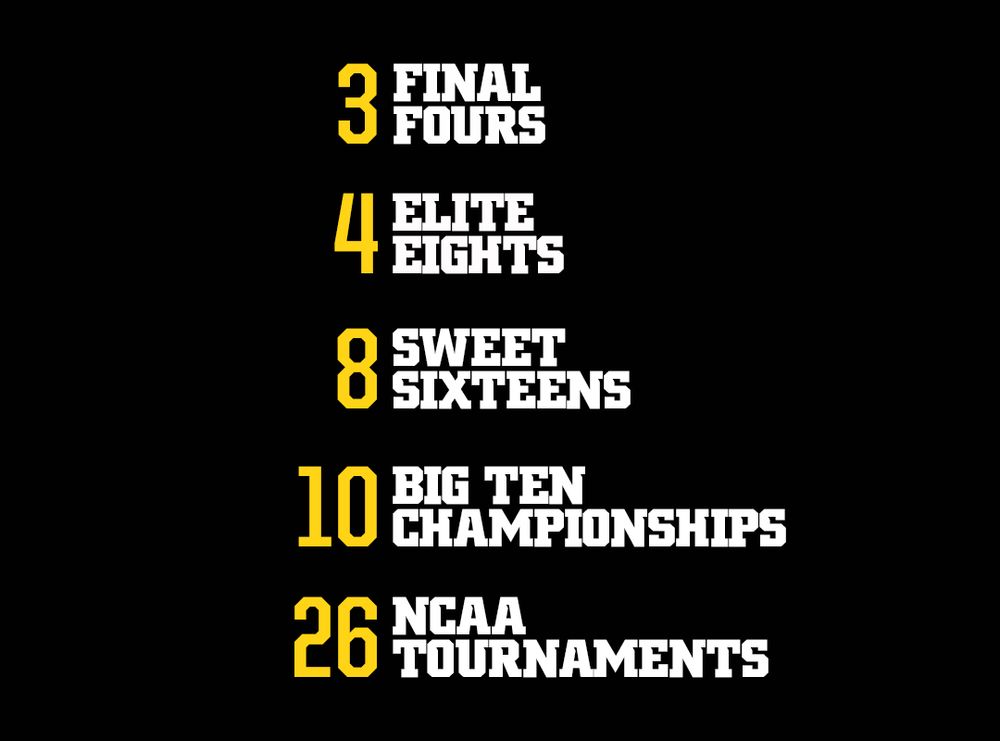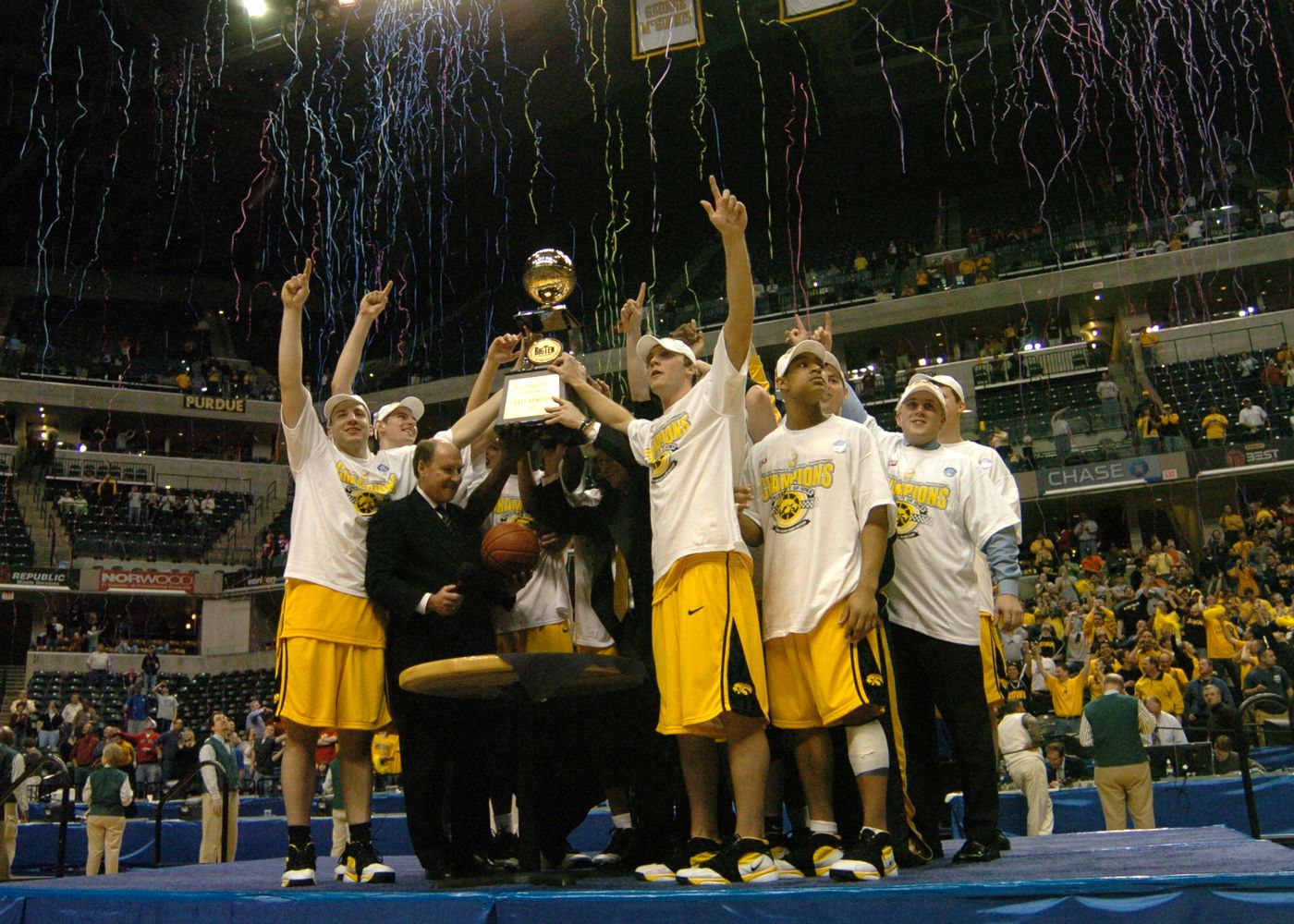 PROFESSIONAL HAWKEYES
The Iowa Basketball program has been well represented in the NBA championship over the years. In fact, former Hawkeyes have won 13 world championships while in the NBA. That list includes Don Nelson, Fred Brown, John Johnson, B.J. Armstrong, Bob Hansen, and Matt Bullard. From point guards to the big guys in the middle, Iowa basketball continues to prepare its student-athletes for an opportunity to compete in the NBA and professional basketball leagues around the world.
The Iowa Basketball Program has had 53 former players selected in the NBA Draft since 1947.
More than 10 former Hawkeye players are currently active in professional basketball leagues in foreign countries and as many as 45 former University of Iowa players have played overseas over the last 25 years.
ALL-AMERICANS
The Iowa Basketball program has had 22 All-Americans, including two consensus All-Americans the last four seasons.
Jarrod Uthoff earned consensus second-team laurels in 2016. He also was the National Academic All-American of the Year, becoming the first Hawkeye to earn consensus All-America distinction both on the court and in the classroom.
Luka Garza had a historic season leading the nationally-ranked Hawkeyes to 20 victories and a likely NCAA Tournament berth in 2020 (tournament not held due to COVID-19 pandemic). A unanimous consensus first-team All-America selection, Garza became the first Iowa men's basketball student-athlete to earn National Player of the Year distinction (Sporting News, Basketball Times, ESPN, FOX, Stadium, Bleacher Report). The center was also named the Pete Newell Big Man of the Year, Kareem Abdul-Jabbar Center of the Year, USBWA District VI Player of the Year, and Big Ten Men's Basketball Player of the Year.
Other consensus All-Americans include Murray Wier (first-team), Chuck Darling (first-team), Herb Wilkinson (second-team), and Dick Ives (second-team).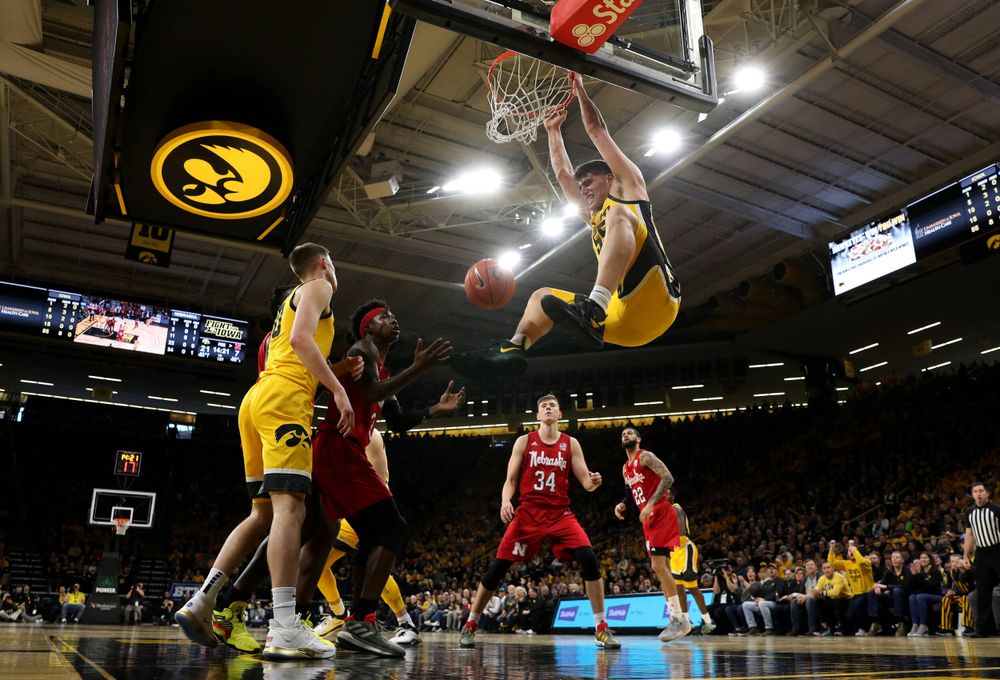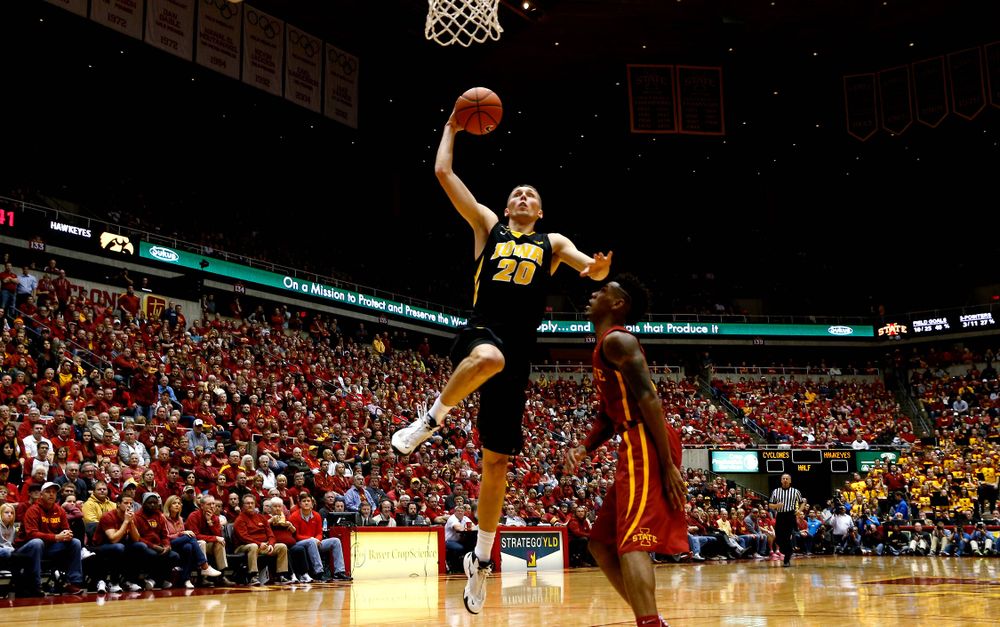 ALL-CONFERENCE HONOREES
University of Iowa men's basketball student-athletes have earned all-conference recognition 121 times, including 35 first-team honorees, 44 second-team, and 42 third-team. Fran McCaffery has coached first-team All-Big Ten honorees five of the last seven seasons (Luka Garza, 2020; Peter Jok, 2017; Jarrod Uthoff, 2016; Aaron White, 2015; Devyn Marble 2014), the most over a seven-year span since 1956-62.