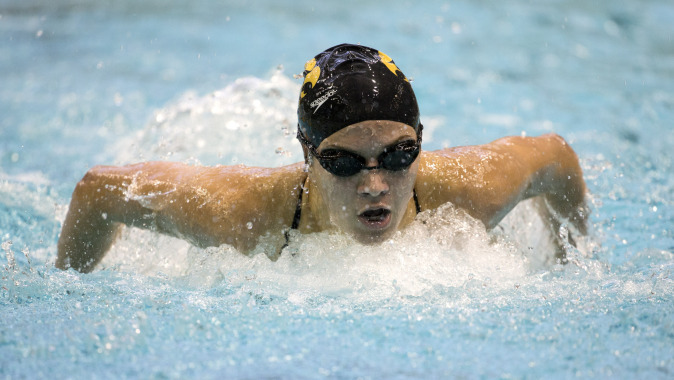 June 25, 2015
24 Hawkeyes to Watch

IOWA CITY, Iowa — University of Iowa sophomore Tereysa Lehnertz swam to a 19-and-over Puerto Rican national record in the 100-meter long-course butterfly last weekend at the Arena Pro Am in Santa Clara, California.

Lehnertz posted a time of 1:01.79 in the 100-meter butterfly to break the national record. She finished 29th overall in the event. The Iowa City, Iowa, native also competed in 200-meter butterfly, placing 33rd in 2:20.79. She advanced to the "D" final in both events.

"I didn't realize I had broken the record until later that night when the coach I swim for in Puerto Rico text me with the news," said Lehnertz. "I was excited and shocked that I went that time at this point in the season.

"I am excited to see what I will go at the Pan American Games in a few weeks."

Lehnertz will swim at the 2015 Pan American Games on July 14 and July 16 in Toronto.