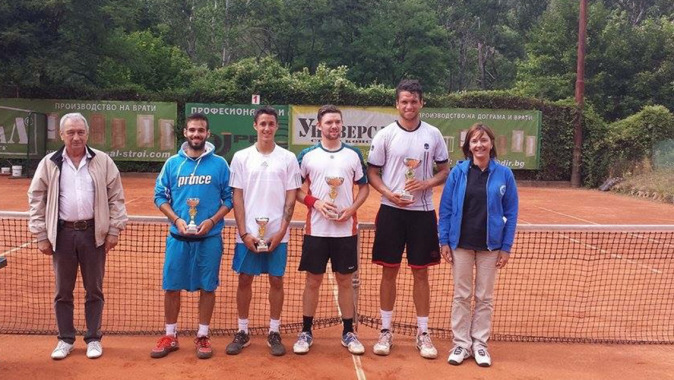 June 26, 2015
BLAGOEVGRAD, Bulgaria — University of Iowa men's tennis player Lefteris Theodorou continued his stellar play on the international circuit this week at the Bulgaria F3 Futures. The Hawkeye sophomore reached the finals of doubles competition and advanced to the Round of 16 in singles. His success garnered the native of Athens, Greece, 10 ATP doubles points and one singles point.
Theodorou and partner Loannis Stergiou of Greece won their opening double match, 7-6(3), 6-2, over Chris Anguelov and Oleg Khotkov. In the quarterfinals, Theodorou/Stergiou bounced fourth-seeded Henrik Sillanpaa and Panu Virtanen, 2-6, 6-4 (12-10). The duo advanced to the championship match after downing second-seeded Tihomir Grozdanov and Aleksandar Lazov, 6-2, 6-0, in the semifinals. Theodorou/Stergiou ultimately fell in the final match to top-seeded Daniel Glancy and Pirmin Haenle, 6-3, 6-2.
In singles competition, Theodorou beat Martin Dimitrov in a close match, 7-6(3), 7-6(4), before falling to third-seeded Petru-Alexandaru Luncanu, 6-2, 6-0, in the Round of 16.
Theodorou has accumulated 20 ATP doubles points and one singles points so far this summer.
Theodorou won 16 singles and seven doubles matches last season as a freshman with the Hawkeyes.