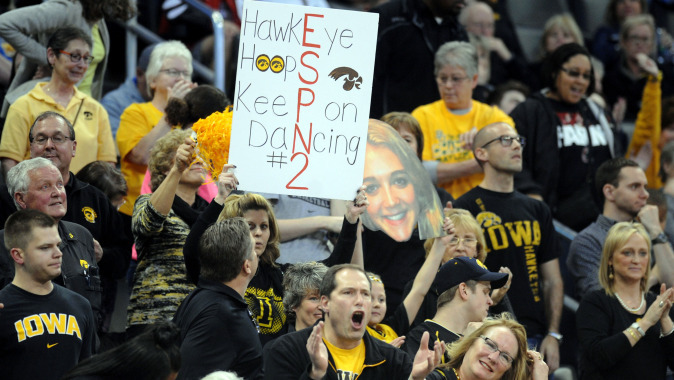 Jan. 5, 2016
IOWA CITY, Iowa — University of Iowa women's basketball fans interested in attending the Hawkeyes' road game at Wisconsin on Wednesday, Jan. 13, can take advantage of an organized bus trip. The contest is set to begin at 7 p.m. (CT) in Madison, Wisconsin.
The price of a ticket is $37 per person, which includes the bus, a ticket to the game, beverage, and gratuity. Only 12 seats remain. To reserve your seat, contact Georgia Johnson at 319-480-6020.
The bus leaves from the southwest corner of Coral Ridge Mall in Coralville, Iowa, at 2 p.m. on Jan. 13. It will make additional pickups at Target West in Cedar Rapids, Iowa, at 2:30 p.m. and Monticello, Iowa, at 3:15 p.m. If necessary, the bus can also make a stop in Dubuque, Iowa. There will also be a stop during the trip for a meal.