March 17, 2016
Session I Photo Gallery

| Updated Brackets (After Session I)

By DARREN MILLER
hawkeyesports.com
NEW YORK — In 2012, Edwin Cooper, Jr., won a National Junior College Athletic Association individual national title at 149 pounds for Iowa Central Community College. Two years later he was in the 149 final of the NCAA Division II National Championships for Upper Iowa.
On Thursday, Cooper — now a senior for the University of Iowa — made his debut at the NCAA Division I National Championships a success by defeating Tyler Berger of Nebraska, 8-3, in the first round at 157 pounds inside Madison Square Garden.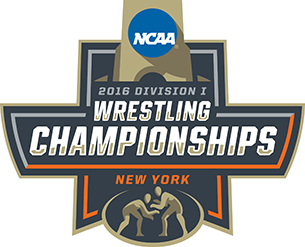 "It was a great feeling," Cooper said. "Division I is where I wanted to be and that's where I'm at now. Now I have to capitalize on this moment — I can't let it go by me."
Cooper improved to 18-9 this season and 30-14 as a Hawkeye after his second consecutive victory over Berger. During his time in the varsity lineup, Cooper developed a rivalry with Berger, who was deducted a team point Jan. 24 at the end of their match in Lincoln, Nebraska, that Cooper won, 7-6. (Iowa won the dual, 21-11).
The rematch wasn't close. Cooper struck early and dominated for seven minutes.
"There is a little rivalry there from what happened at Nebraska toward the end of that match," Cooper said. "Who is the tougher guy? I showed him again I'm the tougher guy. Now it is time to move on and focus on who I have to wrestle now."
| | |
| --- | --- |
| | "It was a great feeling. Division I is where I wanted to be and that's where I'm at now. Now I have to capitalize on this moment — I can't let it go by me." |
Cooper returns to the mat when Session II begins at 6 p.m. (CT). He will take on fourth-seeded Ian Miller (22-1) of Kent.
"It was good to go out there moving and getting to my attacks," Cooper said of his first-round bout. "I created a lot of opportunities for myself — I have to get takedowns, takedowns, takedowns. That's what I did my first match today. I have another one tonight. I have to keep it going. Coming up with a game plan and be ready to go."
For Cooper, the prematch preparation is the same, regardless of whether he is preparing for a junior college, Division II, or Division I opponent.
"You have to get that hard warmup and be able to blow your lungs out from the start, then you go into your match," Cooper said. "You need to be mentally focused on what you have to do. The competition is a lot harder, so you have to be ready to go. Especially toward the postseason because you don't have a lot of time to prepare yourself."
The Hawkeyes are in fourth with 11 points after Session I. Six of the nine Hawkeyes — including Cooper — remain in the championship round.
While the preparation at the various levels is the same, Cooper did notice one difference when he took the mat for the first time in the NCAA Division I Wrestling Championships.
"The crowd," Cooper said. "I can hear the Iowa fans cheering a lot and I have a lot of support from my teammates. It is a bigger stage and a thrill. You have to live up to the hype."