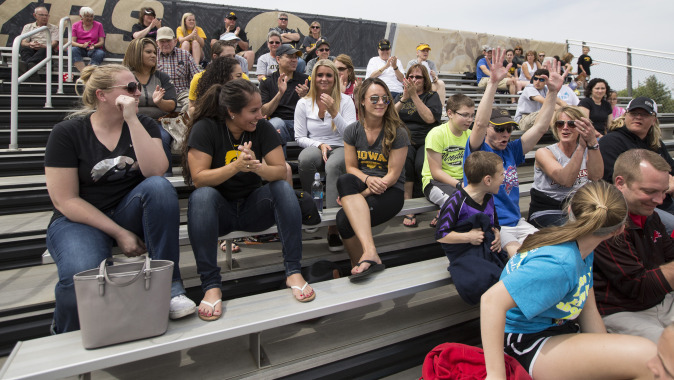 April 22, 2016
IOWA CITY, Iowa — The University of Iowa softball team will host its annual Alumni Day on Saturday, May 7, when Minnesota visits Bob Pearl Field at 2 p.m. (CT).
Former UI softball student-athletes will receive free admission and be honored on the field before the game. All alumni are also invited to a social on Friday night (May 6) with the Iowa softball staff (location TBA), and a post-game cookout to celebrate the program following Saturday's contest. Alumni will eat free, and guests can attend for $10.
To RSVP, contact director of operations Sharon Schumann (sharon-schumann@uiowa.edu) by Tuesday, May 3.