Hawkeye Fan Shop — A Black & Gold Store | 24 Hawkeyes to Watch 2016-17 | Hawkeyes in the NBA | Hawk Talk Monthly — Dec. 2016
Editor's Note: The following first appeared in the University of Iowa's Hawk Talk Daily, an e-newsletter that offers a daily look at the Iowa Hawkeyes, delivered free each morning to thousands of fans of the Hawkeyes worldwide. To receive daily news from the Iowa Hawkeyes, sign up HERE.
By JAMES ALLAN
hawkeyesports.com
IOWA CITY, Iowa — Saturday's Hy-Vee Classic is more than Peter Jok versus Jeremy Morgan, but the matchup is a good place to start.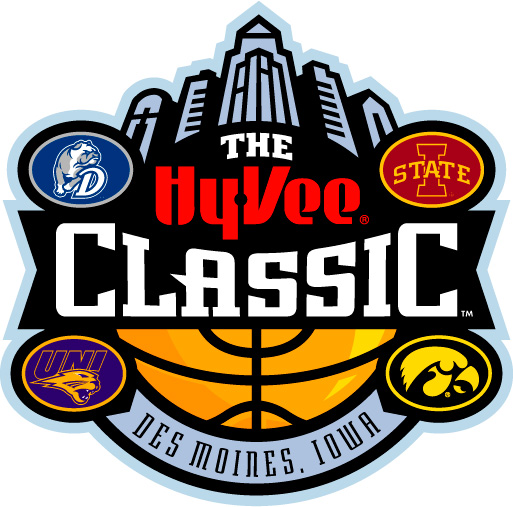 It's a pair of native Iowans leading the University of Iowa and Northern Iowa in an intrastate rivalry on the hardwood.  Jok's Hawkeyes face Morgan's Panthers at 3:31 p.m. (CT) on Saturday at Wells Fargo Arena in Des Moines, Iowa.
 
"I've been playing with him since we were in seventh grade," said Jok, a senior from West Des Moines, Iowa. "We played a lot on the AAU circuit — All-Iowa Attack (Jok) vs. Iowa Barnstormers (Morgan) — they used to be our rivals."
 
Now it will be the marquee matchup in the state's capital.
 
Jok is one of the nation's leading scorers averaging 23.8 points per game.  He leads the Big Ten and ranks fifth nationally in scoring.  He has reached double figures in all 10 games and has six contests with 20 or more points.
 
Morgan is UNI's go-to-player.  He averages a team-best 18.1 points and ranks in the top three in the Missouri Valley Conference in points and rebounds.  He scored 38 points — all in the second half — in UNI's 78-70 victory over North Dakota, and he's the Panthers' best defender.
 
"He's a great player," said Jok. "He leads his team in points, rebounds, and assists. He's long, athletic, and plays hard all the time.  It's how bad he wants it.  He wants to play defense.
 
"It's going to be another challenge for me, and I am ready for it. He has overall game; you have to be dialed in the whole game."
 
In high school, Jok attended Valley High School in Des Moines, while Morgan played down the street from the UI at Iowa City West.  In Iowa's 2013 recruiting class, UI head coach Fran McCaffery only had one scholarship at his disposal. 
 
"Jeremy has always been a terrific player," said McCaffery. "I saw him as a young kid and I wanted him badly, but we only had one scholarship. We felt like Pete was the best fit at that time. If we had two or three scholarships, he would have been offered one without hesitation."
 
Jok has watched Morgan's career ascend from afar.
 
"I have been watching him for a long time," said Jok. "I am proud of the way he has been having success at UNI. I knew he was going to have success and come out and be a great leader. He's doing a good job of leading that team."
 
The Jok-Morgan matchup is one everybody is looking forward to, but Jok says not to expect a one-on-one battle.
 
"It's a team game, it's us versus them," he said. "Whatever it takes to win, I am not going to go out and try to go one-on-one every time. I am going to do my part and let the game come to me."
 
Saturday's game will be streamed live on ESPN3 with Jordan Bernfield and Mac McCausland on the call.