Hawkeye Fan Shop — A Black & Gold Store | 24 Hawkeyes to Watch 2016-17 | Hawk Talk Monthly — Feb. 2017
IOWA CITY, Iowa — University of Iowa head soccer coach Dave DiIanni announced the signing of a four-player recruiting class to National Letters of Intent. The four players — Josie Durr, Morgan Krause, Delaney Lindahl, and Diane Senkowski — will join the Hawkeyes for the 2017 season.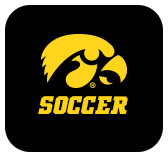 "I am proud of the class we are signing today," said DiIanni, who is entering is fourth season as Iowa's head coach "These individuals come from very good club programs, were raised the right way by their families, and are completely invested in working hard as Iowa soccer student athletes.
 
"This is the beginning of the journey for this group, but I think in a few years we will see how those great characteristics have helped shape who they are as student-athletes at the University of Iowa."
 
The class consists of players from four states — California, Illinois, Iowa, and Michigan — and features three defenders and a midfielder.
Iowa Soccer 2017 Recruiting Class
| | | | |
| --- | --- | --- | --- |
| Name | Pos. | Ht. | Hometown/High School |
| Josie Durr    | MF | 5-8 | Solon, Iowa/Solon |
| Morgan Krause  | D | 5-7 | Naperville, Ill./Naperville North |
| Delaney Lindahl  | D | 5-5 | Trabuco Canyon, Calif./Mission Viejo |
| Diane Senkowski   | D | 5-9 | Livonia, Mich./Adlai E. Stevenson |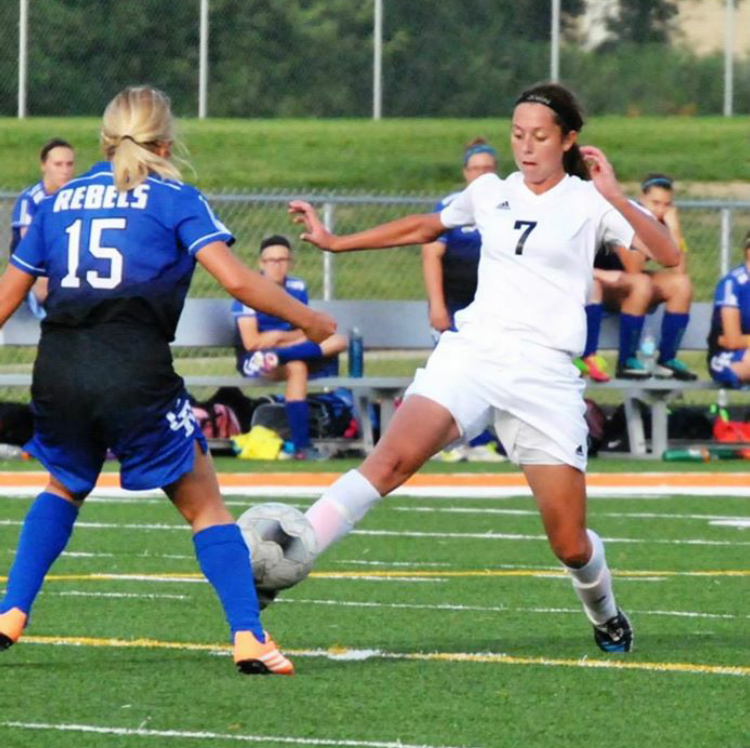 Josie Durr (@jdsoccer7)
5-8, Midfielder
Solon, Iowa
Solon High School
 
High School — Three-time first-team all-state, first-team all-district, and first-team all-conference selection… 2015 All-Iowa Elite Team selection… Team Most Valuable Player as a sophomore and junior… recipient of team's "Most Goals Scored Award" in each of first three seasons… team captain as junior… received "Most Assists Award" as a sophomore and junior… has scored 108 goals and tallied 21 assists in first three seasons… led the state of Iowa in goals as a junior, scoring 46 goals and adding four assists in 19 games… ranked second in the state in goals as a sophomore, scoring 39 goals and adding 14 assists in 19 games… scored 23 goals and had three assists as a freshman — a school-record for goals by a freshman… helped team to a WAMAC-East Conference title and a sixth-place state finish in 2014… played for the Iowa Soccer Club from 2005-16 for the ISC Pumas and ISC Unified… team was an Iowa State Cup U18 semifinalist… received "Most Dedicated Award" in 2014 and 2015… played for Club Alliance/ISC Merger in 2016, winning the U19 Iowa State Cup title… also was a three-time all-conference selection (second-team as freshman and junior, first-team as sophomore) in basketball and a three-time state and two-time Drake Relays qualifier in track… high school coach was John Tucker, club coaches were Jon Cook, Paul Dayrell, Colin Crichton, and Michael Prunty.
 
Personal — Born Sept. 7, 1998… daughter of Eric and Julie Durr… has three siblings, Madison, Delainey, and Ellie… chosen to attend the Ed Thomas Legacy Leadership Academy… undecided on major.
Why Iowa? — "I have always wanted to be a Hawkeye and the University of Iowa is a great school."
 
DiIanni on Durr: "Josie is one of the best athletes this state has produced and is one of the best soccer players in the state of Iowa. She is not only a good soccer player, but she leads the state in steals for the Solon basketball team.  Josie has a good combination of speed, technical skills, and athletic ability in her game. She is a dangerous player in the attacking half of the field, specializing on 1-v-1 potency, goal scoring, and having good vision to command the ball and set up her teammates for opportunities. She will have an opportunity to make an impact immediately up front for us next year. She is one of the smoothest players on the ball I have seen in a while."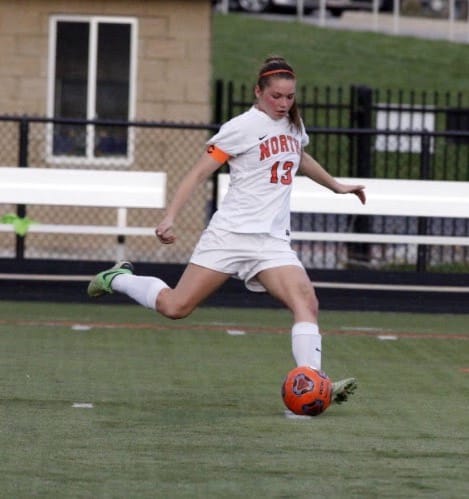 Morgan Krause (@morgankrause8)
5-7, Defender
Naperville, Ill.
Naperville North High School
 
High School — Two-time team captain… IHSSCA All-Sectional honoree as a junior… also named to Naperville Sun All-Area, Daily Herald All-Area, and Chicagoland Soccer All-State teams as a junior… honorable mention IHSSCA All-Sectional team and Naperville Sun honorable-mention all-area selection as sophomore… was a Chicagoland Soccer MVP of the match… helped team to a pair of Naperville Invitational titles in 2015 and 2016… has started every game of her prep career… holds school records for most team shutouts (19) and consecutive shutouts (11), set during 2016 season… has five goals and 22 assists in three years… scored five goals and had 11 assists as a junior… led team to a 51-12-6 record in first three seasons, including a 21-2-3 mark as a junior… team claimed two Dupage Valley Conference titles (2014, 2016) and was runner-up in 2015… team was sectional semifinalist in 2014 and 2015 and a super-sectional finalist in 2016… played for Team Chicago 1998 Elite and 1998 National League in 2016, placing second in MRL Premier 1… also competed for Naperville Soccer Association Rockets, helping team to 2013 and 2014 state titles, 2013 Region 2 championship… attended regionals in 2014 and 2015 and nationals in 2013… two-time Dupage Valley Conference All-Academic team selection… member of the Honor Roll for seven semesters… high school coach was Steve Goletz… club coach was Dave Lovercheck.
 
Personal — Born Oct. 18, 1998… daughter of Dave and Lori Krause… has two older siblings, Allyson and Ryan… undecided on a major.
 
Why Iowa? — "I committed to the University of Iowa because I loved how close it was and it felt like home when I first visited. I love the coaches and everyone was so nice and welcoming. I cannot wait to spend the next four years as a Hawkeye!"
 
DiIanni on Krause: "Morgan is a holding center-mid from Team Chicago and she is a player that will bring a defensive presence to our midfield. She covers a lot of ground, is good on the ball, and is a high IQ soccer player. Morgan will bring an athletic presence to our team and she is a versatile player, who has the ability to play in all areas of the midfield and transition to the backline. She has a good base, both tactically and technically, and is a solid all-around player."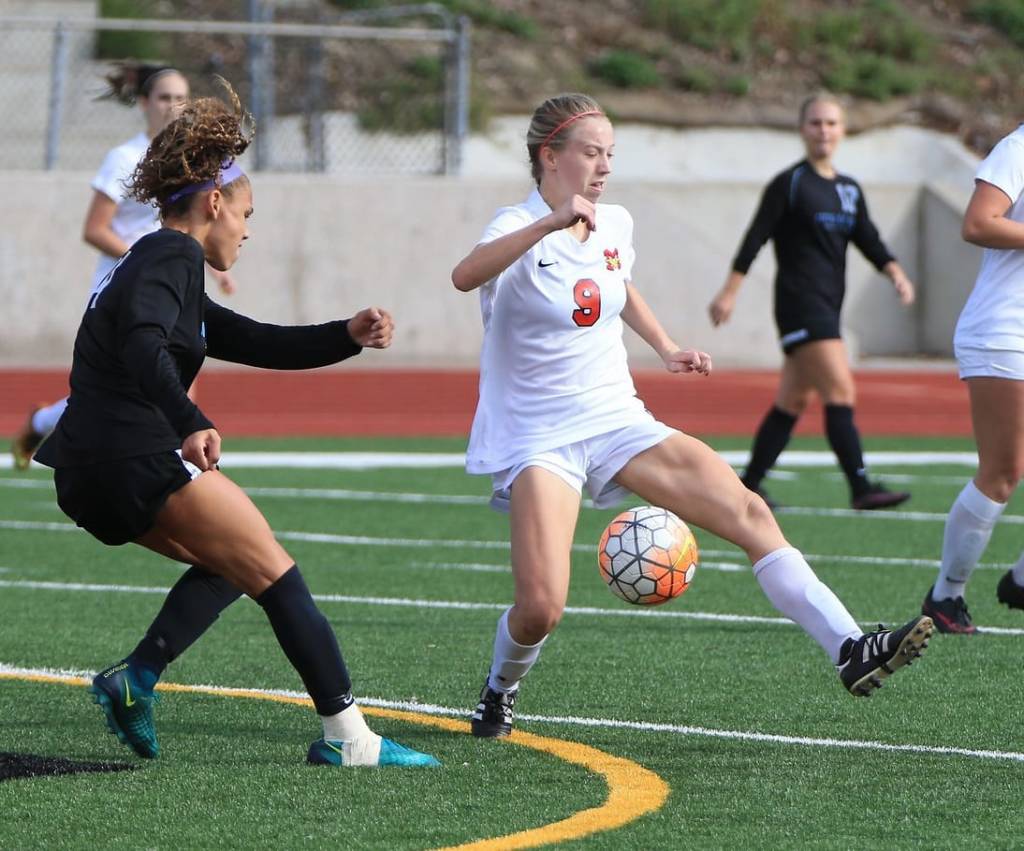 Delaney Lindahl (@delaneydombeck2)
5-5, Defender
Trabuco Canyon, Calif.
Mission Viejo High School
 
High School — Competed for the West Coast Futbol Club for 11 years… won 18 championships, including 2012 National Cup, 2012 Far West Regionals, 2013 Surf Cup, and 2015 ECNL… team captain for final six years… team was nominated for "Best Defense" in ECNL… was a three-time ECNL Southwest Conference champion… had the lowest team goals against average in ECNL Southwest Conference for last five years… also was a long jumper in track and field… four-time Principal's Honor Roll recipient… was a Scholar Athlete as a freshman… high school coach was Kelly Anderson… club coach was Doug Swanson.
 
Personal — Born April 21, 1999… daughter of Deidre and Mark Lindahl… mother ran collegiate track at the University of Illinois… has an older brother, John… six cousins have competed collegiately in various sports… undecided on a major.
 
Why Iowa? — "I chose the University of Iowa because the moment I stepped foot on campus I felt at home. There are so many people rooting for you and helping you succeed academically and athletically. All the staff, coaches, students, teammates, and alumni surrounding you are so proud to be a Hawkeye. I wanted to have the privilege to be a part of that. I am elated to be a part of this family."
 
DiIanni on Lindahl: "Delaney comes from the West Coast Futbol Club, which is one of the best clubs in the country for that age group. She is a good athlete, can get up and down the flank, and is capable of attacking out of the back while also transitioning to the middle as a center back. She is a natural born leader, who communicates well and likes to organize her team. Delaney has the mentality that she wants to create from the back, and we are excited about what she will bring to our program. She is a good 1-on-1 defender, is strong in the air, and will do well in our back line."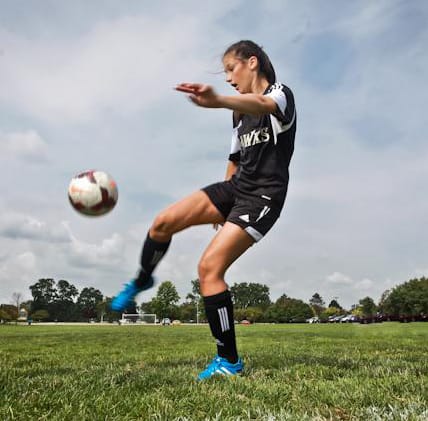 Diane Senkowski (@dianesenkowski)
5-9, Defender
Livonia, Mich.
Adlai E. Stevenson High School
 
High School — Played club soccer for the Michigan Hawks… played U10 and U11 for Michigan Hawks, U12 and U13 Vardar, where she was team captain… competed for Michigan Hawks from U14-U18… was a U14 ECNL National Champion and U15 ECNL finalist… participated in the ID2 National Camp in Chula Vista, Calif., and Phoenix, Ariz…. also was a three-year letterwinner in basketball, helping team to 2015 and 2016 city titles and a 2015 district championship… four-year letterwinner in track and field as a long jumper and hurdler… earned first-team All-Observer honors in long jump in 2014… was a state long jump finalist in 2014 and was city champion in 2014 and 2015… track MVP as a freshman… also lettered in cross country as a freshman… named to Honor Roll all four years… three-year KLAA Scholar-Athlete… club coaches were Doug Landefeld, Adil Salmoni, and Dererk Williford.
 
Personal — Born Nov. 1, 1999… daughter of Craig and Margie Senkowski… has two older sisters, Shaina and Lauren… Shaina was a collegiate goalkeeper at Ohio Northern University… majoring in athletic training.
 
Why Iowa? — "I committed to the University of Iowa because I immediately fell in love with the campus and it felt like home. I wanted to go somewhere where I would have a close bond with the players and coaches and Iowa provided that for me."
 
DiIanni on Senkowski: "Diane is from the Michigan Hawks, a club that produces a number of players who excel in the college game and beyond. Diane is good on the ball, excellent with both feet, and is a strong player in the air. She will bring a competitive mentality to our program and an understanding of what it takes to win. Diane will be a player who, like many in this class, will compete to make an impact."