Hawkeye Fan Shop — A Black & Gold Store | 24 Hawkeyes to Watch – 2017-18 | Hawk Talk Monthly — January 2018 | 2018 UWW World Cup | Season Tickets | Match Notes: Michigan
By DARREN MILLER
hawkeyesports.com
IOWA CITY, Iowa — Spencer Lee, a true freshman, was victorious in the third straight dual of his young college wrestling career Jan. 21. Forget the fact the University of Iowa 125-pounder just outlasted a three-time All-American ranked No. 1 in the country, after seven minutes of action, Lee calmly sauntered to center mat and offered his opponent a respectful handshake.
 
"I have never been the type," Lee said of his lack of celebration. "I'm not a guy who is going to throw anklets up and shoot them or kiss my hands and go like this (motions toward an imaginary crowd). I wouldn't want someone to step over me and double rainbow (flex) and point down at me if I lost. Respect your opponent; he's a competitor, too, and he wants to win."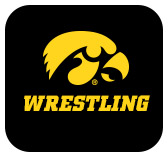 Lee is in the fourth week of being one of Iowa wrestling's biggest stories. The three-time Pennsylvania state champion, two-time junior world champion, and cadet world champion is 3-0 since ripping off his redshirt Jan. 5 and pinning Michigan State's Rayvon Foley in 46 seconds. He has also defeated No. 6 Nick Piccininni of Oklahoma State and No. 1 Nathan Tomasello of Ohio State to climb to No. 3 in the rankings.
 
While Lee is relatively new to the Hawkeye varsity lineup, a three-man middleweight wrecking crew at 149, 157, and 165 pounds has improved to a combined 40-0. Senior Brandon Sorensen, a three-time All-American, is 15-0 at 149, sophomore Michael Kemerer, an All-American as a redshirt freshman in 2017, is 16-0, and redshirt freshman Alex Marinelli is 9-0 at 165.
 
"It's good having partners in the room around my weight," Kemerer said. "Being able to wrestle them on a daily basis is huge. I see Sorensen taking care of business, then I have to go out and do my job and Marinelli is doing the same. It's being consistent, going out and wrestling hard. That's what we are all doing. It's good when everyone is undefeated, so you have to keep winning."
 
Lee, Sorensen, Kemerer, and Marinelli will face ranked opponents Saturday when No. 4 Iowa (9-1 overall, 4-1 Big Ten) hosts No. 7 Michigan (7-2, 4-1) on Mediacom Mat inside Carver-Hawkeye Arena. Lee will take on Drew Mattin (ranked 7, 9, and 13) at 125, Sorensen faces Malik Amine (17, 18, 19) at 149, Kemerer goes up against Alec Pantaleo (5, 6, 7) at 157, and Marinelli will see Logan Massa (8, 9, 8) at 165.
 
It is the third straight match against a rated foe for Marinelli, who previously defeated No. 8 Chandler Rogers of Oklahoma State and No. 13 Te'Shan Campbell of Ohio State. He once faced Massa during a high school simulation freestyle bout.
 
"I expect open-tie shots. He is going to try to slow me down a little bit, he is a lefty, I know what he has," Marinelli said. "Everyone knows what you have (at this level) and if you put your best on the mat, the best wrestler will win."
 
As for keeping the middleweight undefeated record intact?
 
"We have to put the team on our backs and carry the team," Marinelli said. "Us young guys helping Sorensen — he is an older guy and that helps propel him to win, too."
 
The Hawkeyes have another undefeated wrestler in junior Sam Stoll at 285. The third-rated Stoll puts his 13-0 mark on the line against No. 2 Adam Coon (18-0), a two-time All-American.
 
Action begins at 5 p.m. (CT). The dual will be televised by BTN and broadcast on AM 800 KXIC with Steven Grace and Mark Ironside on the call.