Hawkeye Fan Shop — A Black & Gold Store | 24 Hawkeyes to Watch – 2017-18 | Hawk Talk Monthly — January 2018 | 2018 UWW World Cup | Season Tickets | Match Notes
#7 IOWA vs. #18 MINNESOTA
#7 IOWA vs. #17 NORTHWESTERN
ON THE MAT
The seventh-ranked University of Iowa wrestling team hosts a pair of duals this weekend at Carver-Hawkeye Arena. The Hawkeyes host No. 18 Minnesota on Friday at 8 p.m. (CT), and No. 17 Northwestern on Sunday at 10 a.m. 
WHAT'S HAPPENING
Friday is All-American and Camo Night. Former University of Iowa All-Americans will greet the Hawkeyes as the take the mat prior to introductions. Everyone in attendance is encouraged to wear camouflage.
SENIOR DAY
Sunday is Senior Day. The Hawkeyes will recognize Phillip Laux, Logan McQuillen, and Brandon Sorensen following the dual. The Hawkeyes will sign autographs following the dual. 
TICKETS
Tickets to Friday's dual against Minnesota are $15 for adults and $10 for youth 18-years-old and younger. Tickets for Sunday's dual against Northwestern are $12 for adults and $8 for youth. UI students and children five and under are free, but everyone must have a ticket. Tickets are available at hawkeyesports.com/tickets, over the phone at 1-800-IA-HAWKS, or at the UI Athletics Ticket Office inside Carver-Hawkeye Arena. 
THE SERIES — MINNESOTA
Friday's dual is the 103rd meeting between Minnesota and Iowa. The schools first met in 1921, a 39-3 Iowa victory in Iowa City. 
    The Hawkeyes lead the all-time series 73-28-1. Iowa has won three straight in the series. Minnesota's last win in the series was 19-15 on Jan. 25, 2014, in Iowa City. 
    The Hawkeyes are 35-16 against the Gophers in duals wrestled in Iowa City. 
    The schools have met 15 times since 2006-07, Tom Brands' first season as Iowa's head coach. The Hawkeyes own an 11-4 advantage during that stretch. 
IOWA VS. NORTHWESTERN
Iowa leads the all-time series, 71-7-1. Iowa has won 11 straight, and 46 of the last 47, against Northwestern. The Hawkeyes own an all-time mark of 31-3 against the Wildcats in duals wrestled in Iowa City. The Hawkeyes have won 20 in a row in Iowa City.
    Northwestern's last win in the series was a 22-19 victory in Evanston on Jan. 29, 2005. The Wildcats last win in Iowa City was 25-8 in 1967. 
    The last time the teams met, Iowa won 54-0 on Jan. 10, 2016. It marked Iowa's largest margin of victory over a Big Ten opponent in school history. 
    The Hawkeyes are 10-0 against Northwestern under head coach Tom Brands.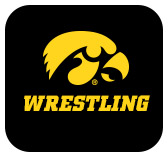 UNDEFEATED WRESTLERS
Iowa has three wrestlers entering Friday's dual with undefeated records. They include Brandon Sorensen (16-0), Michael Kemerer (16-0), and Alex Marinelli (10-0).
    In the history of Iowa wrestling, 15 wrestlers have finished the season with a perfect record (minimum 20 matches). Four of those wrestlers were able to perform the feat twice. They include Mark Ironside, Lincoln McIlravy, T.J. Williams and Jim Zalesky. Iowa coaches Tom Brands and Terry Brands are among the 15 wrestlers. Tom went 45-0 in 1990-91 and Terry went 35-0 in 1991-92.
SORENSEN'S HOT START
Senior Brandon Sorensen, ranked No. 2 at 149 pounds, has opened the season with 16 straight wins, including three technical falls, three major decisions, and five falls. 
    This is the third straight year Sorensen opened the season with at least 16 consecutive wins. He started the 2015-16 season with 25 straight wins, a career-best winning streak, and opened last year with 17 straight wins. 
    Sorensen is 31-1 all-time in Big Ten duals, and 33-3 all-time at Carver-Hawkeye Arena. He has 57 career dual starts. Sam Stoll ranks second on the team with 29 career dual starts. 
    
LEE AND MARINELLI CLIMB RANKINGS
True freshman Spencer Lee and redshirt freshman Alex Marinelli have steadily climbed the national rankings since entering the Iowa lineup.
    Lee made his Hawkeye debut Jan. 5 against Michigan State and opened the dual with a fall in 46 seconds against Kayvon Foley at 125 pounds. He is 10-1 with four falls, four technical falls, and five wins over ranked opponents. He debuted in the rankings Jan. 9 at No. 9. He has since moved up to No. 3 (Intermat).
    Marinelli made his collegiate debut Dec. 8 at Rutgers. He has since gone 10-0 with two pins, four wins over ranked opponents, and winning the Midlands championship at 165 pounds. He entered the Intermat rankings Dec. 12 at No. 13. He has since climbed to No. 7. He is ranked No. 4 by WIN Magazine. 
UNDEFEATED FRESHMEN
Redshirt freshman Alex Marinelli and North Carolina State's Hayden Hidlay (redshirt freshman) are the only two freshmen (redshirt and true) still undefeated in all weight classes (minimum 10 matches). Marinelli is 10-0 and ranked No. 7 at 165 by Intermat. Hidlay is 16-0 and ranked No. 3 at 157. 
MINNESOTA NATIVE
Junior Sam Stoll won state titles in 2013 and 2014 competing for Kasson-Mantorville High School in Kasson, Minnesota. Stoll ended his career with a national record 63 consecutive pins and a career record of 206-23. He won his final 99 high school matches. He pinned every opponent he faced his senior season, and all but one opponent as a junior. He is 1-0 all-time against the Gophers, having defeated ninth-ranked Michael Kroells, 7-3, when the teams met in 2016. 
THEY ALL FALL DOWN
Sophomore Michael Kemerer is 16-0 this season with seven pins. Kemerer had four pins all of last season in 36 matches. He has twice this season been named Big Ten Wrestler of the Week. 
    Five of his seven falls have come in the first period. Kemerer earned the Most Pins/Fastest Time award at the 2017 Midlands Championships. He pinned four opponents in a total of 9:54. 
    Kemerer is 16-0 for the second straight season. He opened his redshirt freshman year with 19 consecutive wins.