Hawkeye Fan Shop — A Black & Gold Store | 24 Hawkeyes to Watch 2017-18 | Hawk Talk Monthly — March 2018 | VIDEO — Selection Monday | Photo Gallery
Editor's Note: The following first appeared in the University of Iowa's Hawk Talk Daily, an e-newsletter that offers a daily look at the Iowa Hawkeyes, delivered free each morning to thousands of fans of the Hawkeyes worldwide. To receive daily news from the Iowa Hawkeyes, sign up HERE.
By DARREN MILLER
hawkeyesports.com
IOWA CITY, Iowa — It was a few minutes before 7 in the evening Monday when the University of Iowa women's basketball team adjusted its goal plan.
 
Prior to the 2017-18 season, thee top priority for the Hawkeyes was a return to the NCAA Tournament for the first time since 2015. A few minutes before 7 in the evening Monday, a huge black and gold check mark emphatically crossed one goal off the to-do list.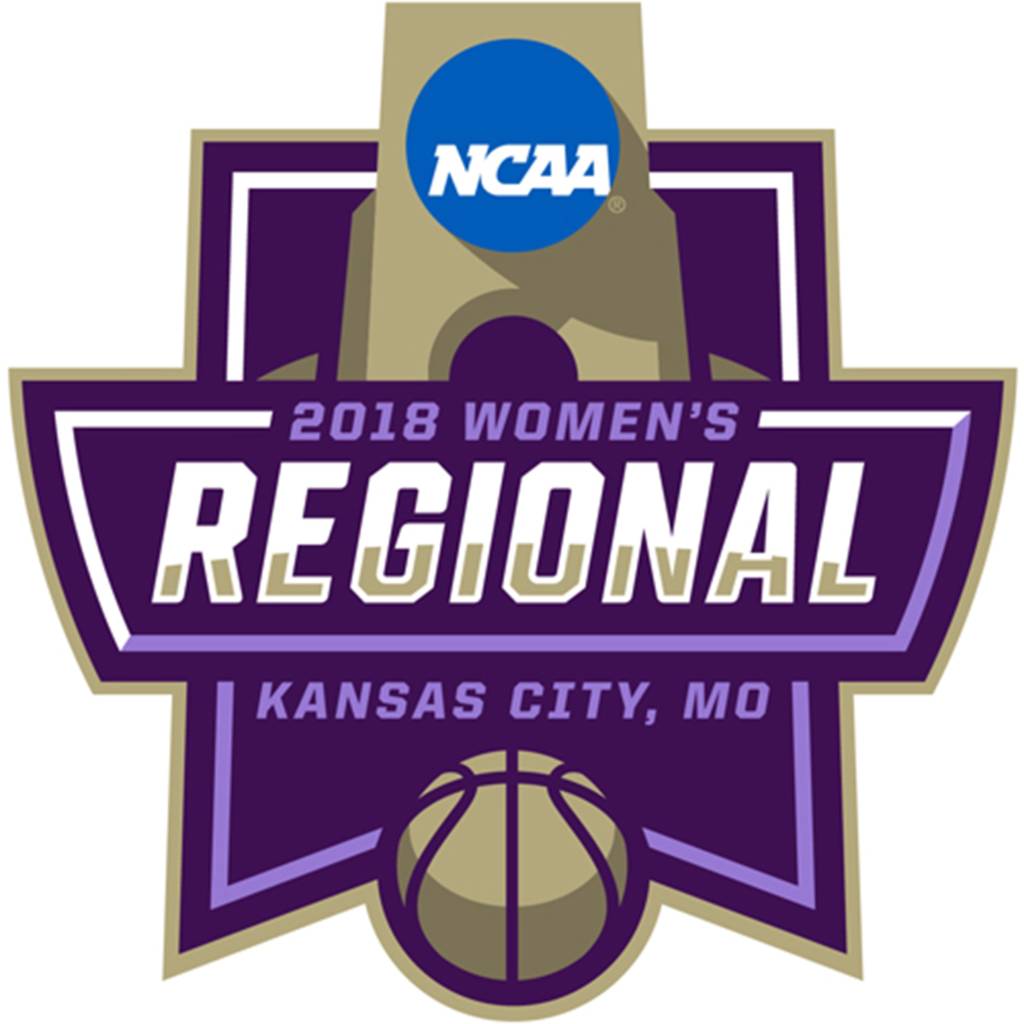 Iowa (24-7 overall), a sixth seed, will face Creighton (18-12) from the Big East Conference, on Saturday at Pauley Pavilion in Los Angeles. Tip-off is set for 5 p.m. (CT).
 
"The first goal is to get into the NCAA Tournament, the next step is to win the next game and then win the next game," senior forward Chase Coley said. "We're going to take it one game at a time and play like we have been playing all season."
 
Coley is the only Hawkeye with NCAA Tournament experience. In 2015 against American, Miami (Florida), and Baylor, Coley played 19 minutes with 10 points, three rebounds, a blocked shot, and an assist.
 
"It kind of stung the last two years that we didn't make (the NCAA Tournament), but we used that as motivation this year," Coley said.
 
It is Iowa's 25th trip to the Big Dance and it feels sweeter after a two-year hiatus in the WNIT.
 
"This is a really good feeling because we haven't had that opportunity the last two years," Iowa head coach Lisa Bluder said. "I felt we handled that situation well the last two years, but to be back in the Dance is where Iowa wants to be every year."
 
The Hawkeyes knew they were an NCAA Tournament lock when they gathered in the Feller Club Room to watch Monday's selection show. But at what point in the season did they know an NCAA Tournament berth was a strong possibility? For junior All-American Megan Gustafson, the answer came Nov. 29 in a game that ended one seven-game winning streak and preceded another seven game winning streak.
 
That epiphany came during a 94-93 loss to Florida State in the Big Ten/ACC Challenge. The Seminoles are a No. 3 seed in the NCAA Tournament with a 25-6 record.
 
"Seeing that we could compete with one of the best teams in America," Gustafson said. "That gave us confidence and we kept it going from there."
 
Gustafson scored 34 points with nine rebounds against the Seminoles. She played 30 more games this season and enters her first NCAA Tournament with per game averages of 25.6 points and 12.7 rebounds. She shoots 66.8 percent from the field.
 
"It is kind of a surreal moment," Gustafson said. "It is so exciting to be able to compete on the national stage with my best friends."
 
A national stage is where Gustafson belongs. The Big Ten Most Valuable Player is well known in the Midwest, but a trip to a major market like Los Angeles will give her and the Hawkeyes more exposure.  
 
"This is an opportunity to show the country and set things up for next year, too," said Bluder.
 
Bluder isn't conceding anything this March, but a starting lineup that consists of a junior, two sophomores, and a freshman bodes well for the future. That is one of the biggest differences between the 2017-18 Hawkeyes and the 2014-15 Hawkeyes that advanced to the Sweet 16.
 
"We're still pretty young, that's what is exciting about this," Bluder said. "We are a sixth seed and we start one senior. We have two seniors on our team. Everything we do in this tournament sets us up for next year as well. It's two-fold: it's doing well this year obviously, but also setting us up for a great run next year."
 
Iowa's first obstacle is a Creighton team with whom they are somewhat familiar. The Hawkeyes and Bluejays participated in a closed scrimmage in the fall.
 
"I know a little about their style of play because we play them about every year in that scrimmage and the offense they run is a little unusual," Bluder said. "I would compare it to a Drake-type of offense."
 
Creighton has lost three of its last four games. The teams have four common opponents: Drake, Northern Iowa, Florida State, and Nebraska.
 
Scouting reports will be studied soon enough. But for now, the Hawkeyes are gaga for LA LA Land.
It began a few minutes before 7 in the evening Monday.