One Day for Iowa, the University of Iowa's 24-hour online giving day, provides Hawkeye fans with multiple ways to support our student-athletes.
  
At every step in Lisa Bluder's coaching career, she's found success.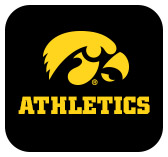 Here at the University of Iowa, where she just completed her 18th season as head women's basketball coach, Bluder has consistently helped student-athletes Fight For Iowa. While continued success—13 NCAA Tournament appearances during her Hawkeye career—is great for maintaining a strong program, she knows that it's just one small piece of the bigger puzzle.
 
"Without scholarship support or the resources to recruit top prospects, we wouldn't be able to compete with the best in the Big Ten Conference and throughout the nation," says Bluder.
 
Today, Hawkeye fans everywhere can show their support for all 24 UI intercollegiate sports teams by making a difference and giving back. One Day for Iowa—the UI's 24-hour online giving day—encourages alumni, parents, friends, and fans to contribute to the strength of the university and take advantage of limited-time challenges and matching gift opportunities that may increase the impact of their donation.
 
You can support Hawkeye student-athletes today by making a gift to the:
 
Hawkeye Fund, which provides medical services to all student-athletes, helps recruit future Hawkeyes, enhances facilities for all 24 UI sports teams, and much more.
Iowa Scholarship Fund, which provides financial support exclusively for athletic scholarships.
 
"One Day for Iowa is a great way for Hawkeye fans to make a difference in the lives of more than 650 student-athletes," says Gary Barta, the Henry B. and Patricia B. Tippie Director of Athletics Chair. "By giving on One Day for Iowa, you have the opportunity to make an even greater impact while helping us continue to Fight For Iowa."
 
Former Hawkeye football standout Nate Kaeding (04BA, 15MBA) views One Day for Iowa as the perfect time to give back to a program that gave him so much.
 
"I look back on my career as a Hawkeye football player with great pride," said Kaeding. "While I always enjoyed celebrating a win on the field, coach Kirk Ferentz taught me how to embrace adversity, to seek out challenges, and to cultivate my character—lessons I still think about today. That's why I support Hawkeye athletics—to help current and future student-athletes learn those same lessons and to lead them to success."
 
Contributions made during One Day for Iowa do not cover per-seat requirements and do not award you I-Club recognition or priority points, but they are eligible for a full tax deduction.
 
Please make a gift today to support Hawkeye student-athletes as they Fight For Iowa!
 
Hawkeye Fund Link: https://1day.uiowa.edu//designee/hawkeye-athletics-hawkeye-fund
Iowa Scholarship Fund Link: https://1day.uiowa.edu//designee/hawkeye-athletics-iowa-scholarship-fund
One Day for Iowa Link: https://1day.uiowa.edu/
Please make a gift today Link: https://1day.uiowa.edu//featuredareas/hawkeye-athletics