24 Hawkeyes to Watch 2018-19 | I-Club Events Page | Single Game Football Tickets | VIDEO — Riley Moss
By DARREN MILLER
hawkeyesports.com
IOWA CITY, Iowa — Riley Moss attended several University of Iowa football games before he enrolled at Ankeny (Iowa) Centennial High School. The Moss' have had season tickets since Riley, now a true freshman defensive back, was 5-years-old.
 
Moss grew up cheering for the Hawkeyes and idolizing the likes of fellow Ankeny native Andy Brodell, Ricky Stanzi, Shonn Greene, and Marvin McNutt. Physically, Moss was a late-bloomer, making the idea of playing college football somewhat of an afterthought.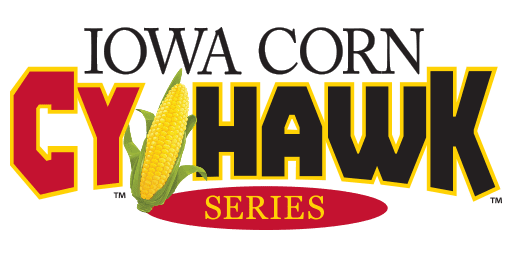 As freshman year turned into sophomore and then junior, he matured and added weight and muscle. Not only did Moss develop into an All-Iowa Elite team defensive back in football, but he was also one of the state's top track sprinters and hurdlers. Northern Illinois showed interest for football. So did North Dakota State and South Dakota State. In July before his senior season, Moss committed to North Dakota State.
 
"Before the recruiting even started, Iowa was the one school that would take me away from anything, no matter what," Moss said.
 
Iowa recruiting coordinator Kelvin Bell watched Moss play midway through the season.
 
"The ball got thrown to my side maybe once," Moss said. "It wasn't a very good game to watch, but that is how my senior season went, which was kind of boring, but…"
 
But…it was enough to make an impact on the Hawkeyes. With Moss playing a prominent role, Centennial won its final five regular-season games and advanced to the Class 4A state semifinals.
 
"So much attention is given to recruiting and a year ago at this time, (Riley) wasn't high on our radar screen," Iowa head coach Kirk Ferentz said. "Kelvin Bell saw him play, came back and said this guy is a really good player. That's the value of live observations."
 
Sometime in late November, Iowa offered Moss a grayshirt opportunity. He accepted and has since been placed on scholarship.
 
Moss flashed his athleticism at the Class 4A state track and field championships in May. He won the 110-meter high hurdles, anchored Centennial's 4×200 relay to a championship, and anchored the 4×100 relay to second (by .005 seconds).
 
On Sept. 1, Moss was one of seven true freshmen to see action during Iowa's 33-7 season opening victory over Northern Illinois. He is on punt, punt return, kick return, and kickoff teams and is competing for a spot at cornerback.
 
"When I stepped on the field, I couldn't look around into the crowd because I would have passed out," Moss said. "Walking out of the tunnel, the swarm, it was a crazy experience."
 
Defensive coordinator Phil Parker and special teams coach LeVar Woods met with media Aug. 22. Both were asked to name an impressive Hawkeye newcomer. Both mentioned Moss. Still, the 6-foot, 185-pounder had no idea he would see immediate playing time.
 
"I just worked my butt off in camp and whatever came from it, came from it," Moss said. "My goal was to travel and try to play special teams this year, but I didn't get my hopes up. I just worked hard every day and I guess it worked out."
 
Ferentz was quick to notice contributions from Moss.
 
"He came to camp and we thought he was a good prospect, but he has handled every step of the way adeptly," Ferentz said. "He plays at a good tempo and is a talented athlete. He goes hard and plays fast. That is good to see."
 
Moss lined up at receiver when Centennial was on offense last season and he averaged 27.8 yards per reception. His position coach was Brodell.
 
Moss will remain on special teams Saturday, with the Iowa Corn Cy-Hawk trophy on the line. In 2008, Brodell returned a punt 81 yards as the Hawkeyes defeated Iowa State, 17-5, inside Kinnick Stadium. Moss remembers the play.
 
"I want to continue to make a difference on special teams and if I ever get put out there at corner, make big plays and do my part," he said.