Hawkeye Fan Shop — A Black & Gold Store | Hawk Talk Monthly — November | 24 Hawkeyes to Watch 2019-20
By DARREN MILLER
hawkeyesports.com
IOWA CITY, Iowa — Lisa Cellucci has been around the sport of field hockey long enough to know that if you want to be the best, you have to beat the best.
 
That's why the University of Iowa head coach is undaunted by Friday's first-round matchup between her Big Ten Tournament champion Hawkeyes (16-4 overall), ranked No. 6 by the NFHCA Coaches, and No. 8 Duke (13-7) in Chapel Hill, North Carolina. The teams met Sept. 15 on Grant Field with Duke winning, 2-1, in overtime.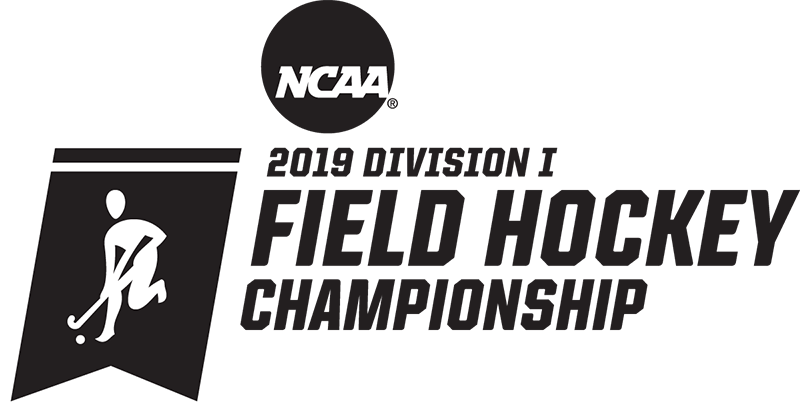 "We feel we have made a lot of improvements in the game," Cellucci said. "Our possessions have gotten better. Most noticeable is our ability to score goals has gotten remarkably better, and our defensive presence and discipline in our individual defense (has improved)."
 
Iowa has won five consecutive matches. Its string of three straight against Ohio State, Northwestern, and Penn State last weekend gave the Hawkeyes their sixth Big Ten Tournament championship. They also shared the Big Ten regular-season title. That adds up to plenty of momentum heading into the postseason, especially since four of the 18 teams in the NCAA Tournament are from the Big Ten.  
 
"We're excited, it's another fantastic opportunity to attack," said Iowa senior Katie Birch, MVP of the Big Ten Tournament. "We have been preparing for this since January. Going to the NCAA Tournament is something we have strived for, and we're ready."
 
Birch has scored seven goals with 10 assists this season. Her goal Nov. 7 opened Iowa's scoring during a 4-1 win over Ohio State in the first round of the Big Ten Tournament. She had two shots on goal two months ago in the first meeting with the Blue Devils. That result is still fresh on the mind of Birch and the Hawkeyes.
 
"It gives us a little fire in our belly, we want to take them on again," Birch said. "We unfortunately lost to them in the regular season, but anything can happen during tournament play and we're ready. We know they are a strong team, so we have to go out guns blazing and bring everything we have."
 
Iowa junior Maddy Murphy, who scored the game-winning goal off an assist from Leah Zellner in the championship against Penn State, agrees that already seeing Duke this season will be an advantage for the Hawkeyes.
 
"Oh for sure, 100 percent," Murphy said. "We have improved so much this year; we have gotten stronger and more disciplined in defense. We are countering more efficiently. We'll have a little bit of a chip on our shoulder after the last time we played them. We have momentum and everyone is excited to play them."
 
Credit goes to Cellucci for having the foresight to schedule Duke twice in the last three seasons. Not only that, but Iowa has played eventual second-round opponent — top-ranked North Carolina — the last three seasons.
 
"Last spring we took a trip down to Duke and UNC and played both on their home fields, then scheduled purposely this year, knowing to win, you have to play the best," Cellucci said. "We feel very prepared and know both teams well."
 
Iowa returns to the state of North Carolina for its second straight postseason. A year ago, the Hawkeyes opened the NCAA Tournament in Durham and dropped a 3-2 decision to Wake Forest. This season, Iowa has been more adept at finishing in tough situations.
 
"We were in close games (at the Big Ten Tournament), especially the last two, and our ability to finish it out and stick to the game plan was the most encouraging," Cellucci said.
 
Iowa and Duke play their first-round match Friday at 1:30 p.m. (CT) from Karen Shelton Stadium.