24 Hawkeyes to Watch 2019-20 | Hawkeye Fan Shop — A Black & Gold Store | Hawk Talk Monthly — December | I-Club Events Page | Complete Notes (PDF) | RESULTS (PDF)
AMES, Iowa — The University of Iowa women's swimming and diving team defeated Iowa State,179-121, at the Beyer Natatorium on Friday night. This win clinched the 2019 Iowa Corn Cy-Hawk Series and is Iowa's the 10th straight win in the series.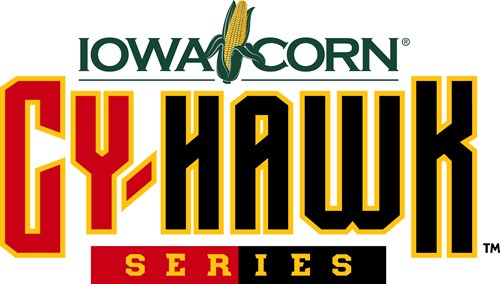 HOW IT HAPPENED
 
Senior Allyssa Fluit placed atop the field in the 200 free after touching in 1:48.90, followed by freshman Macy Rink at 1:49.86. Fluit notched a win in the 500 free as well, swimming to a time of 4:51.66.
 
Junior Kelsey Drake set a pool record in the 200 fly and led the field by over five seconds with a time of 1:57.87. Drake completed her sweep of the butterfly events with a time of 54.06 in the 100. Drake captured her third and final win of the night in the 200 IM with a time of 2:02.78. 
 
Freshman Millie Sansome touched out in the 1,000 free, finishing in a career best time of 10:03.34. Sansome also took the title in the 200 back in 1:58.08.
 
Senior Hannah Burvill dominated the 100 back with a 54.86, followed by freshman Zoe Pawloski with a career best time of 56.26 at third. Burvill also took first in the 50 free (23.50) and 100 free (50.47).
 
DIVING SHOWS STRENGTH
Junior Jayah Mathews wowed on the 3-meter springboard, notching a pool record score of 348.40. Sophomore Sam Tamborski placed second with a score of 331.20.
 
Mathews and Tamborski repeated on the 1-meter springboard, posting scores of 318.40 and 280.35.
 
RELAY FINISHES
The 200-medley relay team of Sansome, Sage Ohlensehlen, Kelsey Drake, and Sarah Schemmel posted a second-place finish with a time of 1:41.81.
 
In the 400-free relay, Schemmel, Rink, Fluit, and Hannah Burvill wrapped the meet with a win in a time of 3:22.66.
 
UP NEXT
The Hawkeyes return to action on Jan. 11, hosting Illinois (W) and Notre Dame (M/W) at the Campus Recreation and Wellness Center at 11 a.m. (CT).