Hawkeye Fan Shop — A Black & Gold Store | Hawk Talk Monthly — February | 24 Hawkeyes to Watch 2019-20
By DARREN MILLER
hawkeyesports.com
IOWA CITY, Iowa — Frank "Kinney" Holbrook excelled in athletics during an era of extreme racial prejudice and segregation.
 
The first African-American football player in University of Iowa history, Holbrook was a bold pioneer during the late 1800s.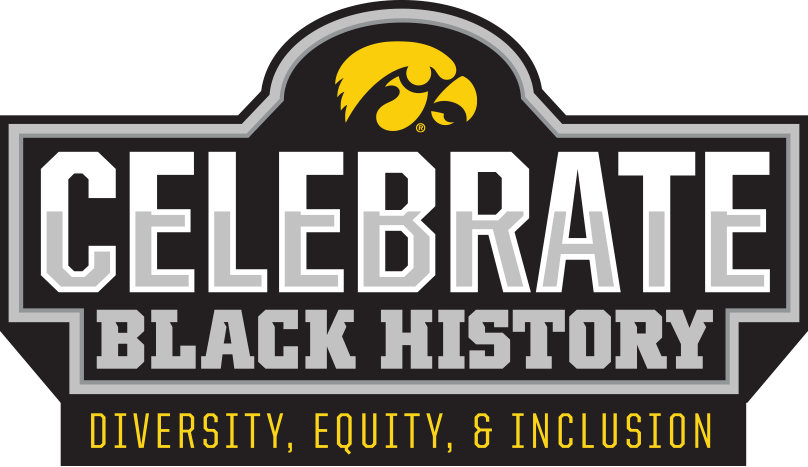 The eastern Iowa town of Tipton has produced a handful of Hawkeye football players. One was Mearl Naber, who lettered in 1948 and '49. Another was defensive lineman Chad Geary from 2006-09. The first was Holbrook, who earned a varsity letter in 1895 and '96. He was a football and track star at Tipton High School before attending the State University of Iowa, where he enrolled in a few science courses and continued his athletic brilliance. Holbrook was steered to Iowa City by several Hawkeye supporters in Tipton, who provided a fund for his tuition and living expenses.
 
He is the first documented black college athlete in the history of the state.
 
How great of an athlete Holbrook was may never be known because of the era in which he played. By all accounts, the only child of Kinney and Pinkey Holbrook was a phenomenal talent in both football and track and field.
 
Although he is certainly deserving of all athletic accolades, perhaps the most notable reason for his acclaim is the fact that Holbrook was not only the first black graduate of Tipton High School, but he was also the first black intercollegiate athlete at the University of Iowa. The color of his skin became an issue when Iowa traveled to Columbia, Missouri, for a football game in 1896.
 
Holbrook's physical abilities, combined with the fact he was black, made him one of the most popular athletes in school history. Because he gained his fame before 1900, however, is the primary reason he is often overlooked.
 
Holbrook, who received the nickname Kinney from his teammates, lettered in track and football for Iowa in 1895. To save money, Iowa did not hire a head football coach, practices were disorganized, and the 1895 Hawkeyes posted a 2-5 record. In 1896, Iowa hired former Pennsylvania star A.E. Bull as head coach and the Hawkeyes finished 7-1-1. Holbrook was Iowa's leading ball carrier in 1896, as well as its best defender, and a top sprinter in track. Being a black athlete at that time made Holbrook a target for opposing teams.
 
The Hawkeyes opened the season with Holbrook rushing for four touchdowns during a 32-0 win against Drake. After losing 6-0 at Chicago, Iowa finished the season 6-0-1 with victories against Kansas, Wilton, Missouri, Grinnell, Des Moines YMCA and Nebraska, as well as a 0-0 tie against the Cornhuskers.
 
The most documented game of the season was against Missouri on Nov. 9. The University of Iowa's student newspaper wrote that "probably never in the history of professionalism or amateur sports, either east or west, has such a disgraceful exhibition been given as that at Columbia, when the football teams of the Universities of Missouri and Iowa attempted to play their league game."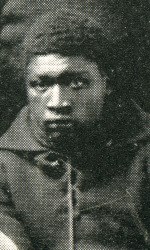 Members of the Missouri crowd reportedly brought clubs and canes to the game and repeatedly chanted, "The Tigers will kill the negro!" When Holbrook tackled a favorite Tiger player, the canes and clubs in the crowd were exposed and ready. When Holbrook reportedly made numerous brilliant tackles and runs, the opposing players were encouraged with cheers of "kill him, kill him!" The Hawkeyes (and more importantly Holbrook) kept their cool and won the game, 12-0 — including a touchdown by Holbrook. Iowa refused to play Missouri again until 1902 and they met on the gridiron just seven times in the 1900s. (The schools most recently met in the 2010 Insight Bowl, with Iowa winning, 27-24.)
 
Iowa won the Western Interstate Conference championship in 1896 after defeating Nebraska 6-0 on Nov. 28. Holbrook finished the season with 12 touchdowns.
 
Holbrook completed only two years of study at Iowa and did not graduate with a degree. His brief football career was memorable as he became one of college football's first student-athletes to break the color barrier.
 
A blacksmith by trade, Holbrook returned to Tipton, but moved away in 1900, first to Muscatine, Iowa, later to Omaha, and eventually settling in the Los Angeles area. His last known address was Sierra Madre, California, in 1913. He died Oct. 29, 1916. 
 
The college football landscape has changed greatly since the days of Holbrook. Still, his story and what he endured should never be forgotten.
 
In July of 2010, Holbrook was elected into the Cedar County Sports Wall of Fame.