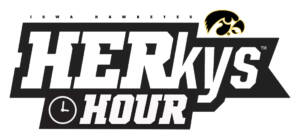 During the month of February, to celebrate National Girls and Women's in Sports Day (Feb. 3rd) our HERkys team hosted four webinars with women leaders in athletics across the country. If you were not able to join us for our HERkys Hours live, watch the recorded versions here:
Mission
The HERkys community celebrates the rich history and tradition of women's athletics at the University of Iowa and are committed to providing opportunities for female student-athletes – empowering the next generation of Hawkeye Leaders.
Serving for almost 40 years in intercollegiate athletes, including my time as a two-sport Division I student-athlete, I understand and appreciate the value of participation in sports for girls and women.
Without these opportunities, I would not be where I am today. While the competitive and career opportunities for young women have grown exponentially, there's still much work to do.
I take great responsibility in carrying on the work of the countless women that have come before me and paying forward opportunities for young women and girls. As a professional woman, if I am not willing to support, lead, guide, and direct how can I ask others to support the HERkys' mission?
We cannot do this alone. Now more than ever, we need your help! The opportunities for you to support Iowa Women's Athletics are endless. Endowments, scholarships, and facility enhancements are just three areas where your investment would directly impact the life of a young woman and their program.
Help us sustain our proud history for the long term. Consider investing in Iowa Women's Athletics today!
– BARBARA BURKE
Deputy Director of Athletics, Senior Women's Administrator

Impact Statements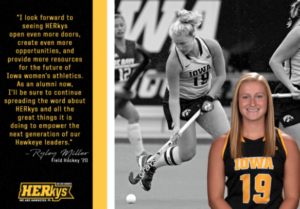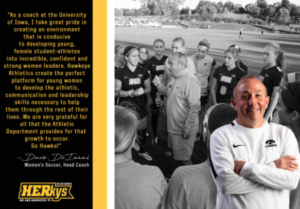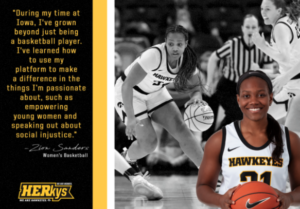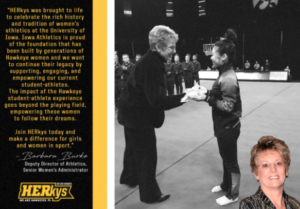 Conversations between special Hawkeye guests and our host, head women's tennis coach, Sasha Schmid focusing on the stories and people behind Hawkeye Athletics.
New Soccer Facility Progress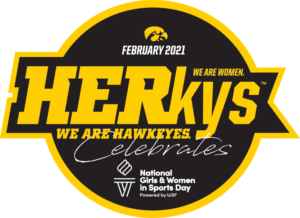 Contact Us
For more information on HERkys or how to get involved, please contact our team: