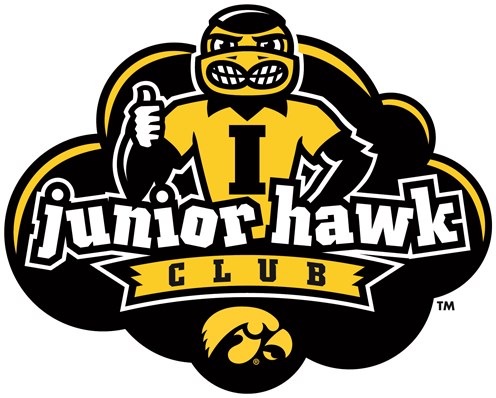 MEMBERSHIP INFORMATION
The Junior Hawk Club is open to Hawkeye fans 12-years of age and younger.
Membership is $30 and runs annually from July 1 to June 30.
Members will be eligible have to be the Junior Hawk Club Members of the game for home contests (for select events only). An email will be sent out prior to the season with a list of home contests that are available for this experience.
MEMBERSHIP INCLUDES:
Personalized Membership Card
Members only T-Shirt
Bag Tag
Key Chain
Exclusive membership events and offers
An Exclusive Ticket Rate to One Non-Conference Football Game
Members Receive Free Admission to the Following Sports:
Baseball
Volleyball
Women's Basketball
Field Hockey
Soccer
Softball
Women's Swimming and Diving
Track and Field/Cross Country
Rowing
Women's Tennis
Women's Gymnastics
Men's & Women's Golf
Select non-conference men's basketball games
*Home events only*
Membership cards and t-shirts will be mailed within 3-4 weeks of sign up. 
At-Home Activities
Coloring Pages