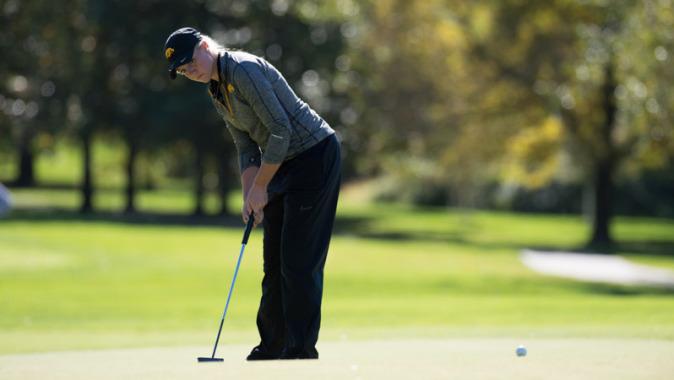 Sept. 3, 2014
IOWA CITY, Iowa — Three members of the University of Iowa women's golf team — sophomore Jessie Sindlinger, freshman Elisa Suarez, freshman Jessica Ip — have been selected to the 2014-15 Big Ten Women's Golfers to Watch List, the conference announced Wednesday.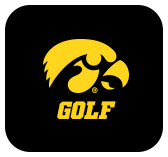 Sindlinger, a product of the Charles City High School program in Charles City, Iowa, competed in every tournament of her freshman season, posting 34 total rounds in 2013-14. She ended the season with a 77.12 stroke average and led the Hawkeyes at four events (Onion Creek, Dick McGuire Invite, and the Diane Thomason Invite). Sindlinger recorded two top-20 and one top-10 finish in 2013-14, including the Dick McGuire Invitational (T18), Challenge at Onion Creek (T11) and The Rainy Day Shootout (T8). She fired a 70 and posted a season best 18-hole performance at the Westbrook Spring Invitational, also leading to the second lowest round posted on the Hawkeyes squad for the season 2013-14. Sindlinger carded a 156 and a 219, respectively, at the Challenge at Onion Creek to set her season best 36-hole and 54-hole performances.
Suarez, who hails from Santa Teresa in Oviedo, Asturias, Spain, completed in 11 tournaments including 28 rounds of golf in 2013. She posted a 76.7 stroke average while also finishing with three first place finishes in the Sabadell Tournament, El Comercio Tournament and the Carmin Cup. Suarez also finished in the top 10 at three other tournaments. Suarez was rated No. 20 in the 2013 Spanish rankings for players under the age of 18.
Ip, a native of Richmond Hill, Ontario, Canada, recorded top-10 finishes at the state tournament her junior (ninth) and senior (seventh) seasons. She placed among the top-10 in her conference her freshman (seventh), junior (sixth) and senior seasons (second), while narrowly missing out on a top-10 finish as a sophomore placing 11th. Ip carded a 72, 81 and 77 to tie for sixth at the 2013 Ontario Juvenile Girls Tournament and finished eighth at the 2014 Investors Group Ontario Junior Girls Championship posting rounds of 78, 78, 76 and 72
The Hawkeyes will take their show on the road and travel to East Lansing, Mich. to open the fall season at the Mary Fossum Invitational on Sept. 13-14. Iowa opened the 2013-14 campaign with a fourth place finish in a field of 13 at the Chip-N-Club Invitational.