Dec. 5, 2014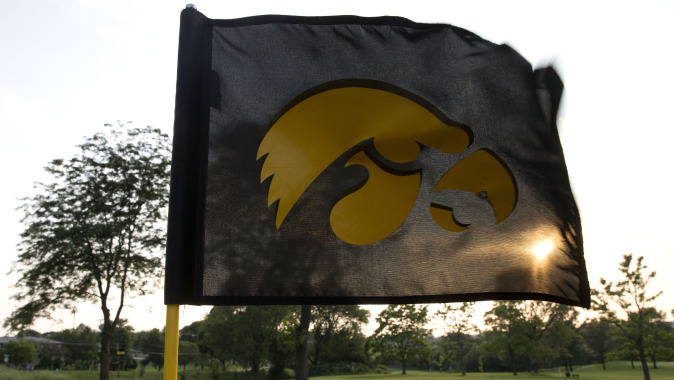 By Exodus Cardoza
hawkeyesports.com
IOWA CITY, Iowa — The University of Iowa women's golf team opens the spring season Feb. 15-17 at the Lady Puerto Rico Classic in Rio Grande, Puerto Rico. UI head coach Megan Menzel recently sat down with hawkeyesports.com to look back on the fall season and preview the spring slate.
Freshmen newcomers Elisa Suarez and Jessica Ip made big contributions for the Iowa women's golf team during the fall season. The two were able to come in and make in immediate impact, earning spots for all five tournaments. Suarez not only impressed by earning her way into the line-up, she also was able to register the team best low round average (77.1).
"It was definitely a success for us to be able to get Elisa and Jessica in the line-up and to get them good solid experience. Elisa would say that her confidence grew throughout the fall, settling into college golf. That's a huge victory for us and I know she's really looking forward to the spring and it's the same with Jessica," said Menzel.
Ip impressed with two top-20 finishes and a low round average of 78.7 in the fall.
"Jessica gained some valuable experience, learned a lot about where her game is and what she needs to do to improve," said Menzel. "We are looking forward to the spring for both of them."
Two major highlights of the fall included Amy Ihm's top five finish at the Diane Thomason Invite and Suarez's top five finish at the Old Waverly Bulldog Invite. Ihm flashed excellent resolve on a cold and windy day at the Thomason Invite on Oct. 4-5, posting rounds of 77, 76 and 77, leading the Hawkeyes and eventually earning a tie for fifth place, which marked a career best.
"Amy Ihm is one of the exciting stories on our team," said Menzel. "She has really worked hard to make great improvements and has matured a lot as a player. Amy is gaining the confidence to know that she can be in the line-up, but then also to start doing good things once she's in there. I recently had a meeting with her and she has some lofty goals for the spring; I think she will continue to have a solid impact on our line-up."
Suarez's efforts at the Old Waverly Invite were also a career best for the freshman. She impressed yet again, tallying rounds of 72, 71 and 74 to tie for fourth.
"The same goes for Elisa, it goes into a freshman coming in believing that she belongs and knowing she can go out there and do great things week in week out. I believe she will be a really strong leader on the team for us come the spring," said Menzel.
Iowa will want to build off the fall and improve coming into the spring season.
"We had some great learning opportunities this fall. We had great individual efforts and obviously we need to put it together to all perform well on the same days. But all I'm asking all the players is to do a little self-evaluation of where they're at and what they've learned, and also what they can take forward into the spring," said Menzel.
LOOKING TO THE FUTURE
The Hawkeyes want to build off Suarez's and Ip's success with recruits Kristen Glesne and Monika Poomcharoen in the 2015-16 season. Poomcharoen, who committed to the program ranked 74th nationally, will come in harboring many accomplishments. These accomplishments include making two regional appearances, while winning two Southwestern League titles and two league MVP honors.
"We are very excited about our signings this fall. We managed to pick up good solid players. Monika has an impressive playing record and we are definitely looking for her to come in and make an immediate impact on our line-up. The chemistry of these two players will be very good, and we really look forward to them playing on the team," said Menzel.