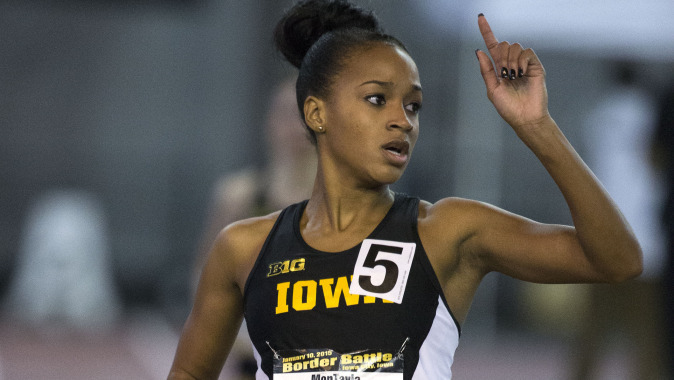 Jan. 12, 2015
IOWA CITY, Iowa — University of Iowa junior MonTayla Holder has been named Big Ten Track Athlete of the Week following two first-place finishes at the inaugural Border Battle last weekend.
Holder, a native of Indianapolis, Indiana, won the 600 meters in 1:31.72, a time that ranks second in the nation, and ran the anchor leg of Iowa's first-place 1,600-meter relay. She teamed with Alexis Herdandez, Lake Kwaza, and Adrianne Alexia to win the race and clinch dual victories over Illinois and Missouri. The relay's converted time of 3:47.94 ranks 25th nationally.
The weekly conference award is the first of Holder's career. She is the first Hawkeye to earn the honor since Betsy Flood was recognized in 2010.
Iowa returns to the track Jan. 24 at the Big 4 Duals in Ames, Iowa.