Jan. 29, 2015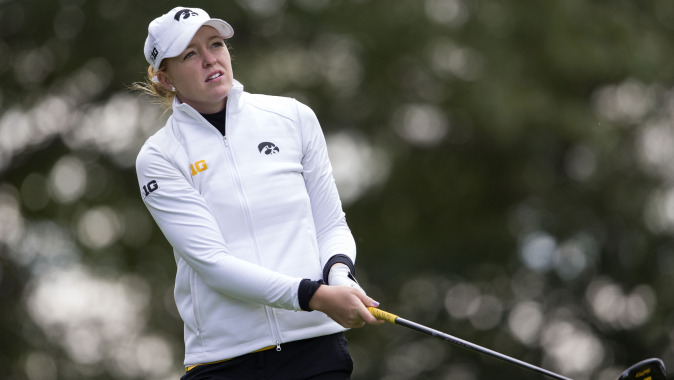 Q: What is it like working with coach Menzel and the Iowa coach Selders?
A: It is fun, both coaches keep practice fun and Coach Menzel is always coming up with a new idea to make sure the team is enjoying our time here at Iowa.
Q: What led to you to Iowa City and the Hawkeye golf program?
A: Former Iowa head coach Kelly Crawford was a big part of why I decided to commit to Iowa. Also, I love the feeling Iowa City has. It's a great school and is surrounded by fans that truly love being Hawkeyes and wearing black and gold. I knew I wanted to be a part of that.
Q: What facet of your game has improved the most since last spring?
A: Mentally, I have become a stronger player. I have been working hard on becoming a tougher player mentally.
Q: What are the team goals for the spring season?
A: To improve each day. This season is all about a process of becoming better every day.
Q: What did you do over the winter break?
A: I spent my time on the course improving. I am lucky to live in Arizona where the weather is nice and I can spend my time getting better.
Q: What was your favorite golf memory growing up?
A: Traveling across the country during the summers with my family in an RV traveling to a different tournament every week.
Q: What do you like to do in your free time?
A: I like to spend my time with my friends.
Q: What is your favorite Hawkeye memory so far?
A: I shot 67 my first tournament of my junior year, breaking a tournament record. The support from fans of the Hawkeyes was awesome.
The Hawkeyes return to action Feb.15-17, traveling to Rio Grande, Puerto Rico to take part in the Lady Puerto Rico Classic for their spring season opener.