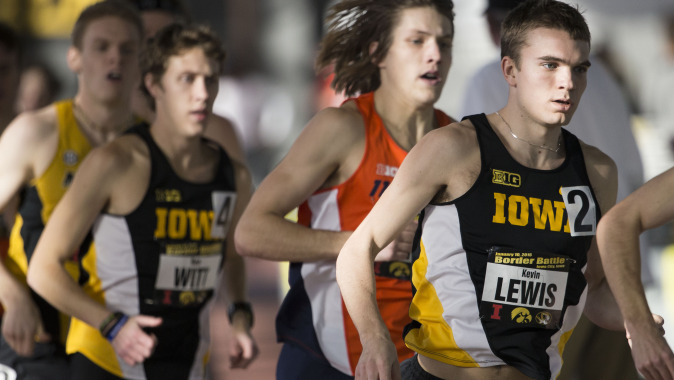 Jan. 31, 2015
Final Results

SEATTLE — University of Iowa track and field seniors Kevin Lewis and Ben Witt made their marks in the men's 3,000-meters at the UW Invitational in Seattle on Jan. 31.
Lewis rewrote the record books when he crossed the line in 7:57.06 to become the fastest Hawkeye to ever run that distance, breaking the previous record of 8:00.38 set by Jeff Thode in 2011. His time would rank first in the Big Ten and 12th in the nation. Also putting in a strong performance for the Hawkeyes was Witt, who raced to a lifetime best of 8:20.12.
"It was a super day of racing for both Ben and Kevin," head coach Layne Anderson said. "To be the fastest ever at Iowa and the first to run under eight minutes is a real credit to Kevin and the miles he has logged over the years."
The Hawkeyes travel to Lincoln, Nebraska to compete in the Frank Sevigne Husker Invitational from Feb. 6-7.