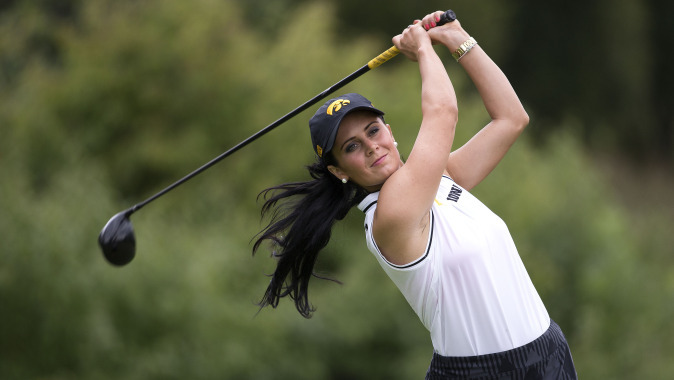 Feb. 11, 2015
Q: What is it like working with coach Menzel and coach Selders?
A: Great to be in a working environment with coaches that are students of the game, too.
Q: What led to you to Iowa City and the Hawkeye golf program?
A: Coach Menzel's dedication to golfers training on and off of the course, and the Prestige of Iowa as a Big Ten School.
Q: What facet of your game has improved the most since last spring?
A: Since last spring my swing and iron accuracy has improved tremendously.
Q: What are the team goals for the spring season?
A: Know Success Every Day.
Q: What did you do over the winter break?
A: Over winter break I worked on my game, visited family, attended many Iowa men's basketball games, and secured a job for when I graduate.
Q: What was your favorite golf memory growing up?
A: My favorite memory growing up in golf was getting to spend time at the course, just my dad and me. We had countless hours of tears and smiles together.
Q: What was the last movie you saw in theaters and what did you think of it?
A: American Sniper was the last movie I saw in theater. It was easily one of the best movies I have ever seen. It was quite humbling and yet it made me very proud to be an American.
Q: What do you like to do in your free time?
A: In my free time I work out, paint, read, and shop.
Q: What is your favorite home-cooked meal when you go home and why?
A: My mom's grilled chicken.
Q: What is your favorite Hawkeye memory so far?
A: It is too hard to pick one single moment, but spending hours on end with a great group of people has forged relationships that will stick with me forever.
The Hawkeyes return to action Feb.15-17, traveling to Rio Grande, Puerto Rico to take part in the Lady Puerto Rico Classic for their spring season opener.