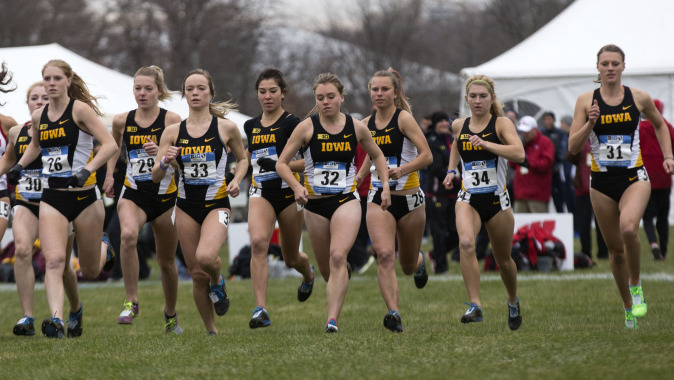 Feb. 12, 2015
IOWA CITY, Iowa — The University of Iowa men and women's cross country programs have been recognized as U.S. Track & Field and Cross Country Association (USTFCCCA) All-Academic Teams.
It marks the 12th consecutive season the women's team has been recognized for its academic success, compiling a team cumulative 3.44 GPA. The men's team registered a 3.01 cumulative GPA.
"It's exciting to once again achieve a level of success that matches the mission statement of the University and the Athletic Department," said head cross country coach Layne Anderson. "To be recognized for the 12th consecutive year is an illustration of a culture of academic success. It's a tremendous honor for the student-athletes and all those who support them daily."
To qualify as a USTFCCCA All-Academic Cross Country Team, the team must have had a cumulative team GPA of 3.00 or better and have started at least five runners at their respective NCAA regional championship.