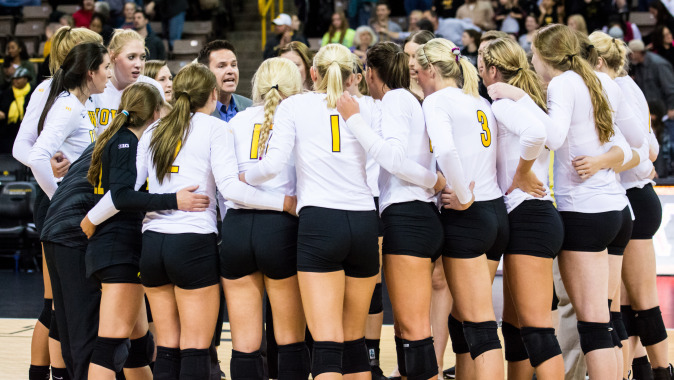 Feb. 23, 2015
IOWA CITY, Iowa — University of Iowa head volleyball coach Bond Shymansky announced spring competition dates this afternoon. The Hawkeyes will play four dates in April, with two matches at home inside Carver-Hawkeye Arena.
The UI kicks off its spring slate at Northwestern on April 4 with a 6 p.m. (CT) match, before returning to Iowa City for a match against Iowa State on April 7 at 6 p.m.
On April 11, the Hawkeyes will compete in the UNI Tournament. Iowa ends spring competition on April 18 with a match at home against Drake at noon.