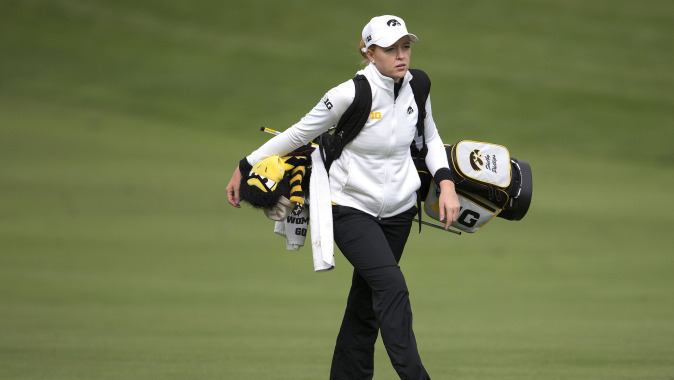 March 21, 2015
Final Results

Tucson, Arizona — Shelby Phillips became the latest name penciled into the Hawkeye record book with her third round efforts at the Mountain View Collegiate. The senior recorded a 68 (-4) in the final round in Tuscon, putting her name in the Iowa record books, tying Kristi Cardwell, Tyrette Metzendorf and most recently Jessie Sindlinger for the second-lowest 18-hole score all-time. Her efforts helped the Hawkeyes earn an 11th place finished in the field of 20 teams, Big Ten rival Ohio State 856 (-8) won the event.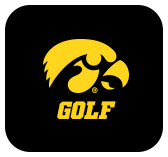 Phillips fired birdies on holes one, six, eight, 12 and 15 in route to a final round 68 (-4). The senior recorded a three-round total 216 (E), registering rounds of 75, 73 and 68. She jumped 27 spots from day one finishing the competition tied for 18th. Amy Ihm was the second best finisher for the Hawkeyes recording a three-round total of 219 (+3), posting rounds of 74, 70 and 75. In round three Ihm birdied holes six and 16 while also making par on 11 holes total. She finished tied for 29th.
Sindlinger and Elisa Suarez both finished the competition tied for 55th. Sindlinger recorded a three-round total 224 (+8), carding rounds of 72, 78, and 74. Suarez also posted a three-round total of 224 (+8), tallying rounds of 74, 76 and 74.
Jessica Ip ended the competition tied for 95th (77, 81 and 75).
Next up for Iowa is a trip to Columbus, Ohio to participate in the Lady Buckeye Invitational on April 18-19.