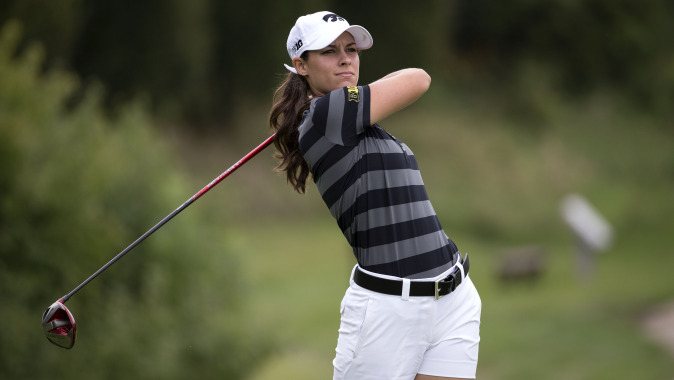 March 26, 2015
Weekly Release

THIS WEEK:
Three members of the University of Iowa women's golf team are set to compete at the 21st annual Saluki Invitational in Carbondale, Illinois. The two day event begins Sunday.
LINE-UP:
Senior Jessie Jordan, senior Nicole Rae and freshman Morgan Kukla will make the trip to Carbondale, competing as individuals. The 54-hole tournament, hosted by Southern Illinois University, will be held at Hickory Ridge Golf Course. The tournament will start at 9 a.m. with a shotgun start on Sunday, with rounds one and two. The final round will take place on Monday.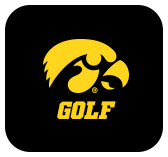 PHILLIPS PUTS HER NAME IN RECORD BOOKS AGAIN:
Shelby Phillips became the latest name penciled into the Hawkeye record book with her third round efforts at the Mountain View Collegiate. The senior recorded a 68 (-4) in the final round in Tucson, putting her name in the Iowa record books, tying Kristi Cardwell, Tyrette Metzendorf and most recently Jessie Sindlinger for the second-lowest 18-hole score all-time. Phillips previously put her name in the Iowa record books by carding a three-round total of 216 to tie for 14th place at last Westbrook Spring Invitational. Phillips' score ranks third among Iowa's all-time best performances. As a team the Hawkeyes tallied a total 877 (+13) to establish a new 54-hole school record.
LAST TIME OUT:
The Hawkeyes earned an 11th place finished in the field of 20 teams, at the Mountain View Collegiate. Phillips tallied the best score for Iowa firing birdies on holes one, six, eight, 12 and 15 en route to a final round 68 (-4). The senior recorded a three-round total 216 (E), registering rounds of 75, 73 and 68. She finished the competition tied for 18th.
HAWKEYES TO WATCH:
Freshman Elisa Suarez continues to improve her scoring average. Before the last competition at the Mountain View Collegiate she led the Hawkeyes with a team-low 76.5 scoring average. After completion off the Mountain View Collegiate, she managed to lower her average to 76.1. Thus far, Suarez has registered one top-10 finish at the Old Waverly Bulldog Invitational on Oct. 20-22, where she recorded her best outing of her young Hawkeye career, firing a three-round 217 (+1), posting rounds of 72, 71 and 74. In two of the past three tournaments, Amy Ihm has finished in the top 25. She carded a three round total 220 (+4), posting rounds of 75, 74 and 71, en route to a 12th place finish at the BYU Entrada Classic.
MENZEL ON SALUKI INVITATIONAL:
"I am glad Morgan, Nicole and Jessie will get competitive rounds in this weekend. They have been working hard during the offseason and I know they are looking forward to getting out and seeing where they are with their games. "