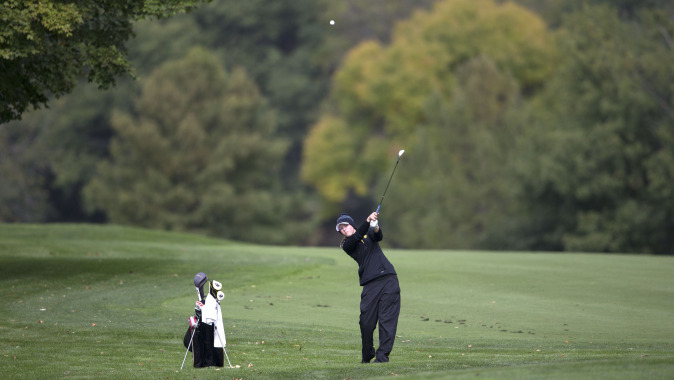 March 29, 2015
Day One Results

Carbondale, Illinois — In her first women's golf tournament of the spring campaign University of Iowa freshman Morgan Kukla, competing as an individual, finished day one of competition at the Saluki Invitational with a great performance. Kukla fired in a first-round 79 (+7). Her efforts were good enough to put her tied for third in the field of 62 golfers.
"The wind was really brutal on the back nine, but I knew I could play well based on my score on the front nine. I just tried to make par on every hole," said Kukla.
Iowa also sent seniors Nicole Rae and Jessie Jordan to Carbondale, who both competed as individuals. Jordan registered a round one 84 (+12). She sits tied for 17th. Rae finished day one just behind Jordan, tallying a round one 85 (+13).
"Morgan has a good opportunity tomorrow to catch the leader. We will put this round behind us and focus on Monday," said UI assistant coach Todd Selders.
The second and final round of the Saluki Invitational will take place on Monday. ?