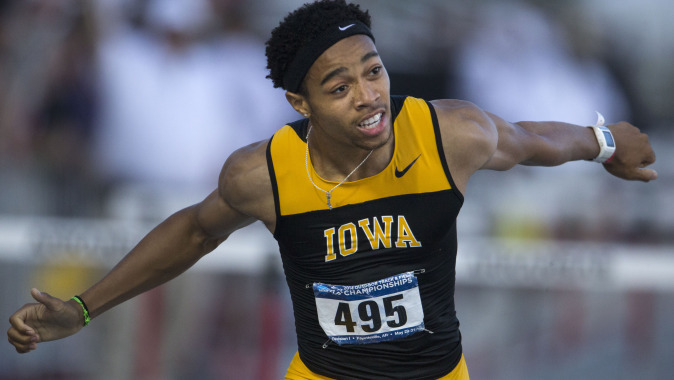 April 15, 2015
IOWA CITY, Iowa — University of Iowa All-American Aaron Mallett has accepted an invitation to represent Team USA at the 2015 World University Games in Gwangju, Korea, on July 3-14.
Mallett, a sophomore from St. Louis, will compete in the 110-meter hurdles. He set a personal best in the event at the 2015 Florida Relays. His time of 13.60 ranks second in the NCAA, leads the Big Ten, and ranks second in program history.
Mallett will also be considered for relay events. At the 2015 Baldy Castillo Invitational, he ran the anchor leg of the 400-meter relay that currently ranks second in the Big Ten (40.07).
He is the first Hawkeye to compete at the World University Games since All-American Justin Austin ran the 200 meters and 400-meter relay in 2013. UI director of track and field Joey Woody competed at the event in 1997, the summer after he won the NCAA championship in the 400-meter hurdles.