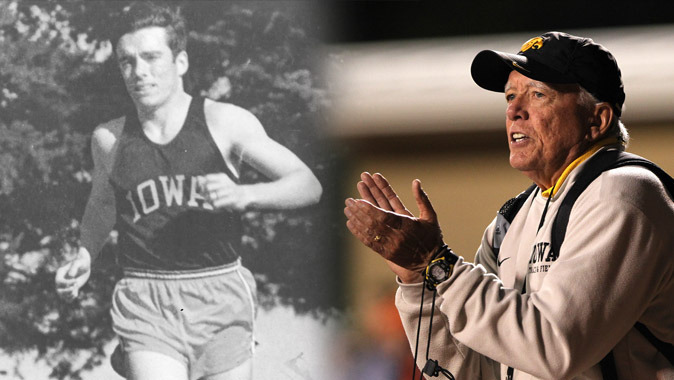 April 29, 2015
IOWA CITY, Iowa — Larry Wieczorek, the former University of Iowa director of track and field and pioneer of the Musco Twilight meet, will be the honorary referee Saturday when the Hawkeyes host Musco Twilight XVI.
"We're excited to honor Wiz and welcome his return to Musco as an honorary referee," said UI director of track and field Joey Woody. "He started this meet 17 years ago and it has become a prominent meet in the Midwest and the Big Ten."
A former Big Ten champion and current UI school record holder, Wieczorek joined the Iowa coaching staff in 1984. He was named head coach of the men's cross country program in 1987, and in 1997 took over for Ted Wheeler as head coach of the men's track and field program.
Two years later, Wieczorek introduced Musco Lighting to Cretzmeyer Track, creating a twilight track and field meet that has become a University of Iowa tradition for 16 of last 17 years. Its only hiccup since the inaugural 1999 meet was in 2008, when flood waters cancelled the event.
Wieczorek coached 53 All-American before retiring from the University of Iowa on June 3, 2014, after 30 years on the Iowa track and field coaching staff. He and his wife, Jackie, still reside in the Iowa City area.
The 16th annual Musco Twilight begins with field events at 2 p.m. (CT) Saturday at Cretzmeyer Track. Running events being at 4:15, and conclude at 7:45 p.m. (CT) with the 1,600-meter relays.