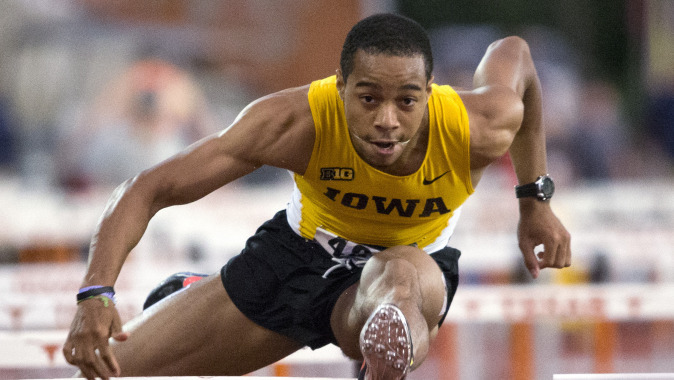 June 10, 2015
EUGENE, Oregon — University of Iowa sophomore Aaron Mallett ran 13.56 to advance to the finals in the 110-meter hurdles Wednesday at the 2015 NCAA Outdoor Track and Field Championships.
Mallett placed fourth in his heat and fifth overall to reach the NCAA outdoor finals for the first time in his career.
"I just need to stay composed and do what I've been doing," Mallett said after grabbing the second of two at-large finals berths. "I knew I was in a fast heat and had a good time, so I was confident it would hold up. The goal today was make the finals, and that's where I am."
Mallett is guaranteed first team All-America honors. He competes for the national championship Friday at 7:15 p.m. (CT).
"I just have to get my head strong because my body is ready," he said. "I need to be mentally strong and enjoy myself, because I race my best when I'm having fun."
Mallett also ran the second leg on the 400-meter relay that placed 12th in 39.67 to earn second team All-America honors. Vinnie Saucer, Jr., Mallett, James Harrington, and Keith Brown recorded the sixth fastest time in school history, but for the first time in three seasons the team did not advance to the NCAA finals.
"I am proud of how the 4×1 competed today and throughout the whole season," said UI director of track and field Joey Woody. "They worked through adversity with Keith out part of the season and James missing time due to injury, but we moved some legs around and would not be here without guys like Brendan Thompson stepping in and getting this team to Eugene."
The 400-meter relay qualified for the NCAA semifinals for the third straight year — both the 2013 and 2014 squads placed sixth in the finals to earn first team All-America honors — and this year's team, along with junior Brendan Thompson, recorded three of the top 10 times in program history.
Brown is the only Hawkeye not returning in 2016, but the Hawkeyes will welcome back O'Shea Wilson, who ran the second leg at the 2014 NCAA Championships. Wilson redshirted this season due to injury.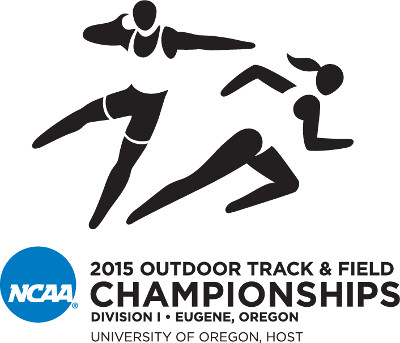 "I am very excited to see what this relay can do next season," said Woody. "With the guys we have returning, the addition of O'Shea, and some very talented incoming freshmen, I believe we can get back on the podium."
Junior Mitch Wolff, the last Hawkeye to take the track on the opening day of the NCAA Championships, earned second team All-America honors in the 400-meter hurdles after placing 16th in 51.38.
"I am very proud of what Mitch has accomplished this season," said Woody. "He remained 100-percent committed this whole season and developed into one of the best 400 hurdlers in the country. He worked extremely hard to reach his goal of competing at this meet and I know he has much higher expectations for next season."
The NCAA Championships continue Thursday when sophomore Elexis Guster competes in the 400-meter semifinals at 7:30 p.m. (CT), and sophomore Brittany Brown competes in the 200-meter semifinals at 8:14 p.m.