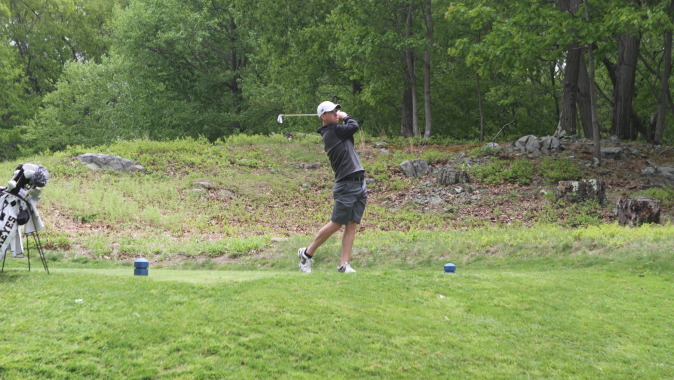 July 17, 2015
SPRINGFIELD, Ill. — University of Iowa golfer Raymond Knoll tied for sixth at the 85th Illinois State Amateur Championship on Thursday. The junior recorded a four-round total of 281 (-3; 71, 72, 75, 63) at Panther Creek Country Club.
Knoll made history in his final round on Thursday. The Naperville, Illinois, native fired an eight-under-par 63 — the best competitive round in the history of Panther Creek Country Club.
"I've never shot 63 in a competitive round," said Knoll. "I'm definitely able to look at this, take a lot of positives from it, and know that I played well at the end of the week. I'm definitely proud of how I played, and I'm looking to ride that the rest of the summer."
His performance on the 15th hole will also go down in the record books. Knoll recorded the first albatross in Panther Creek history on the par-five hole.
"I hit a pretty good drive out there, and I knew I had a pretty good opportunity to be aggressive to the green on my second shot," said Knoll. "My second shot was going right at the stick. I told it to get wings and it flew all the way to the green, took one hop, and released right into the hole. It was really cool. I didn't see it go in, but I heard the yells up by the green. It was pretty special."
Former Hawkeye Brian Bullington also tied for sixth in the event. The Frankfort, Illinois, native carded a four-round 281 (-3; 66, 70, 75, 70).