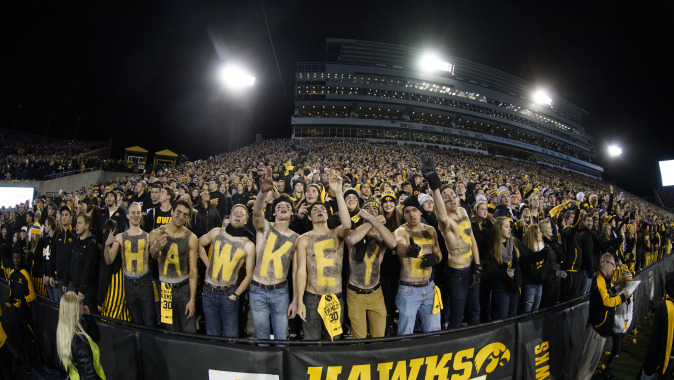 Nov. 16, 2015
IOWA CITY, Iowa — Take a look back at #HawkFanHeaven, seven events in five days in Iowa City, in this social media rundown. The rundown provides a snapshot of each event from the perspective of Hawkeye fans.
Iowa hosted a total of 149,026 fans in the five day span, which included a weekend sweep for the Hawkeyes. Men's and women's basketball kicked it off Friday with a pair of wins inside Carver-Hawkeye Arena over Gardner-Webb and North Dakota, respectively.
On Saturday morning, fourth-ranked wrestling set a dual meet record for attendance (42,287) and defeated top-ranked Oklahoma State at the first-ever Grapple on the Gridiron event inside Kinnick Stadium. Fifth-ranked Hawkeye Football followed with its school-record 10th win over Minnesota in front of a sellout crowd (70,585) that night.
Men's and women's basketball capped the historic weekend with two more wins over Coppin State and UT Martin Sunday afternoon.