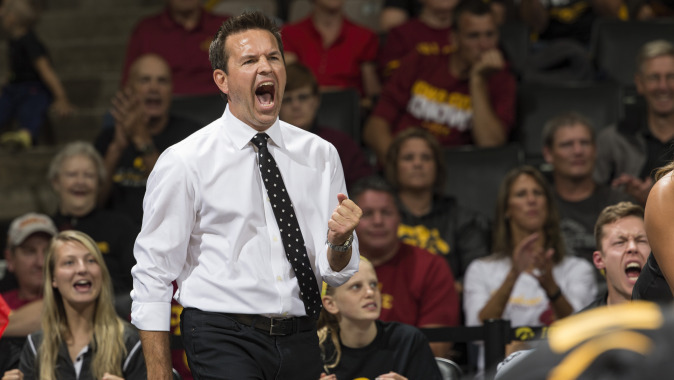 Feb. 15, 2016
IOWA CITY, Iowa — The University of Iowa volleyball program announced its summer camp dates Monday afternoon. Head coach Bond Shymansky, his staff, and Iowa volleyball student-athletes will host 12 camps from July 10-24 for different skill sets and age groups.
Coaching Clinic
July 10
FUNdamentals Camp (Grades 4-8)*
July 11-13
July 18-19
*A package option is available for FUNdamentals Camp
Individual Skill Clinics (Grades 6-12)
Serving — July 10
Advanced Setting — July 14
Defense — July 20
Blocking — July 21
Beginners Passing, Attacking, and Setting — July 22
Positional Camps (Grades 9-12)
Middles/Setters — July 14
Outsides/Liberos — July 21
Elite Camp (for athletes with varsity and high level club experience)
July 15-17
Hawkeye Skills Camp
July 23-24
Registration for all sessions is now open. To register and find more information about each camp, visit iowavolleyballcamp.com. Contact director of operations Bre Payton via email at iowavolleyballcamp@gmail.com or by phone 319-335-9255 with questions.