24 Hawkeyes to Watch 2016-17 | Buy Tickets
Editor's Note: The following first appeared in the University of Iowa's Hawk Talk Daily, an e-newsletter that offers a daily look at the Iowa Hawkeyes, delivered free each morning to thousands of fans of the Hawkeyes worldwide. To receive daily news from the Iowa Hawkeyes, sign up HERE.
By DARREN MILLER
hawkeyesports.com
IOWA CITY, Iowa — Midwest winters can be cold and unforgiving, but Sean McCarty used the time between November, 1991, and May, 1992, to reinvent himself as an elite golfer.
 
Making the 15-mile trip with McCarty to the University of Iowa from his hometown in West Branch, Iowa, was a pedigree that included three consecutive Class 2A Iowa state medalist honors. His initiation into college golf wasn't what he expected. McCarty played eight rounds that first fall and his stroke average was nearly 80 per round.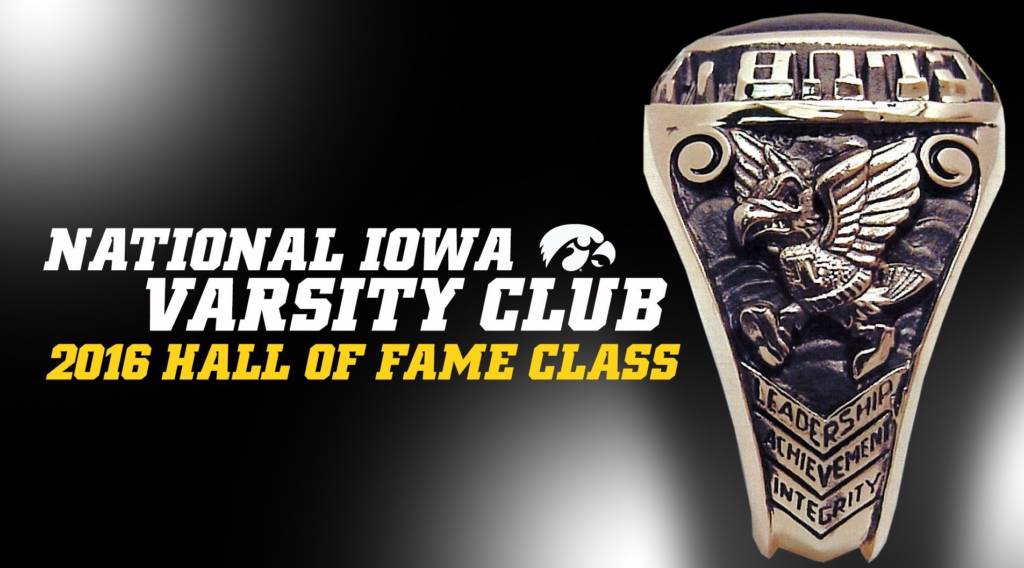 "It was tough. I struggled and I wasn't the top dog anymore," McCarty said. "I sat out a meet, which was great because I came back to my senses."
 
One of the most accomplished golfers in Iowa high school history was suddenly too mechanical. He wasn't used to the swing changes and it affected his game…and attitude.
 
After several meetings with UI head coach Lynn Blevins, McCarty returned to relying on his ability and notorious long game. During his first spring as a Hawkeye, McCarty placed fourth at the Big Ten Championships and was named All-Big Ten and Big Ten Freshman of the Year. The Hawkeyes won their first conference title in 1992 after finishing last in 1991.
 
"The team winning was huge," McCarty said. "What a great thing for the program, going from worst to first."
 
McCarty will be the first men's golfer inducted into the National Iowa Varsity Club Athletics Hall of Fame on Sept. 2.
 
There wasn't much doubt McCarty would pursue golf. When he was three years old, his parents purchased Greenview Golf Course in West Branch and later that year, McCarty owned his first set of clubs. The golf junkie walked 36 holes a day when he was 6 and entered tournaments across the Midwest when he was 7. McCarty played 54 holes a day when he was 10 and five years later started working at the course. West Branch is also home to UI alumnus Dave Rummells, who played on the PGA Tour from 1986-94.
 
But golf wasn't McCarty's only extra-curricular activity. An all-state running back, he helped lead West Branch to the state playoffs three straight years, winning a Class 1A title as a junior in 1989. In his career, McCarty rushed for 3,680 yards with 43 touchdowns and still holds the school record by averaging 43.3 yards per punt with a long of 67.
 
"I always wanted to be a Hawkeye football player, but as a junior and senior in high school I was getting beat up pretty good and decided I better stick with golf," McCarty said. "I loved football and I loved to compete in about anything I could."
 
West Branch won state golf titles in 1989, 1990, and 1991 with McCarty earning medalist honors all three years. The championships were won on Finkbine Golf Course, home of the Hawkeyes.
 
More opportunities in football than golf poured in for McCarty as he completed high school. Once he decided to play golf in college, the next question became: northern state or southern state?
 
"In high school they said you have to go south and play college golf," McCarty said. "It was a tough decision. I went on three recruiting trips down south and (signing with the University of Iowa) was the best decision I ever made. It was what I wanted to do — Lynn Blevins coming in (as UI head coach) and it turned out we had a great team my freshman year. It was a great move — growing up as a Hawkeye it was what I wanted to do."
 
With McCarty in the lineup as a freshman in 1992, the Hawkeyes not only won their first Big Ten Conference golf championships, but they also advanced to the NCAA Central Regional in McKinney, Texas.
 
The next fall, McCarty won his first collegiate tournament, sharing medalist honors at the Persimmon Ridge Invitational in Louisville, Kentucky.
 
"That gave me the confidence," said McCarty, who was on his way to once again being top dog.
 
His senior season was his best. In the fall of 1994, McCarty played 13 ½ rounds and averaged 72.2 strokes per round. In the spring of 1995, he played 23 rounds and averaged 73.4. 
 
Iowa again qualified for NCAA Regionals in 1995, tying for sixth out of 21 teams in Montgomery, Texas. (McCarty tied for sixth individually). Because of that finish, the Hawkeyes advanced to the NCAA Championships in Columbus, Ohio, for the first time since 1960.
 
"Being a Hawkeye is the only thing I ever wanted to do," McCarty said. "To say I was a Hawkeye is a great thing."
 
McCarty and his wife, Mundi, reside in Solon. They have four children: daughters Reed (18) and Grace (16), and sons Mac (12), and Jack (10). Since 2001, McCarty was been the professional at Brown Deer Golf Club in Coralville.