Hawkeye Fan Shop — A Black & Gold Store | 24 Hawkeyes to Watch 2016-17 | Hawk Talk Monthly — Nov. 2016 | 2016 NCAA Cross Country Regional
Editor's Note: The following first appeared in the University of Iowa's Hawk Talk Daily, an e-newsletter that offers a daily look at the Iowa Hawkeyes, delivered free each morning to thousands of fans of the Hawkeyes worldwide. To receive daily news from the Iowa Hawkeyes, sign up HERE.
IOWA CITY, Iowa — Before a weekend featuring two doubleheader basketball games and a football game under the lights, Iowa will hit the ground running with the 2016 NCAA Cross Country Midwest Regional.
 
On Friday, the University of Iowa will host the biggest race of the season with 70 teams vying to qualify for the NCAA Championships in Terre Haute, Indiana.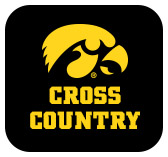 "There is something different about these meets," UI head coach Randy Hasenbank said. "There are teams coming in with aspirations of making it to the national championship. This is one of those opportunities to measure where we are and how far we have to go."
 
The Ashton Cross Country Course is hosting its first NCAA Regional since 2005 after hosting the Big Ten Championships in 2004 and 2014. As one of the few school to have a dedicated cross country course, Iowa's venue is becoming well known around the country.
 
"There are only pluses to hosting. This is a chance for us to put the University of Iowa's cross country course on display, which I think is spectacular," Hasenbank said. "A lot of the coaches like it and they are looking forward to this meet because it is a good championship course.
 
"Regionally, this is a good location for the region. This travel distance is reasonable for almost every school that will attend."
 
Hasenbank has fond memories of Ashton. In 2005, he brought his Wichita State team for Iowa's first NCAA Regional.
 
"Our women had a tremendous day," he said. "We ended up fourth in the competition and it was our first time seeing the course."
 
Hasenbank's new team will welcome eight conference champions and six nationally ranked teams as well as defending regional champion, Oklahoma State. Since regional qualifying meets began in 1997, Iowa has one title under its belt (2002) while Oklahoma State has won 13 titles and has tied or won the last five regionals.
 
"You have Oklahoma State on the men's side, a perennial power, and the Iowa State men and women. who are coming around," Hasenbank said. "It's good for the sport to have some of the nationally ranked teams coming to Iowa City."
 
Having some of the nation's best will make qualifying a tall order for the Hawkeyes, who need to finish as one of the top two teams to automatically qualify. In addition, 13 more teams will be selected for at-large bids based on their season performance and finish at regionals.
 
"You don't know if you will qualify as an at-large bid," Hasenbank said. "You have to race hard with that unknown and give everything you've got. Individually, the top four competitors not on a team get selected, so those spots are highly-coveted."
 
The last Hawkeyes to qualify for the NCAA Championships were Mareike Schrulle in 2012 and Jeff Thode in 2010.
 
The women's 6,000-meters begins at 11 a.m. (CT) and the men's 10,000-meters is at 12 p.m.