Hawkeye Fan Shop — A Black & Gold Store | 24 Hawkeyes to Watch 2016-17 | Hawk Talk Monthly — Feb. 2017 | Live Results | B1G Championships Central | Big Ten Championships Notes (PDF)
Editor's Note: The following first appeared in the University of Iowa's Hawk Talk Daily, an e-newsletter that offers a daily look at the Iowa Hawkeyes, delivered free each morning to thousands of fans of the Hawkeyes worldwide. To receive daily news from the Iowa Hawkeyes, sign up HERE.
By JAMES ALLAN
hawkeyesports.com
COLUMBUS, Ohio — The University of Iowa men's swimming and diving team is looking to turn some heads this week at the McCorkle Aquatic Pavilion.
 
The Hawkeyes open the 2017 Big Ten Championships on Wednesday at 5:30 p.m. (CT).  Following two opening-day relays, the meet runs Thursday through Saturday with prelims starting at 10 a.m. and finals at 5:30 p.m.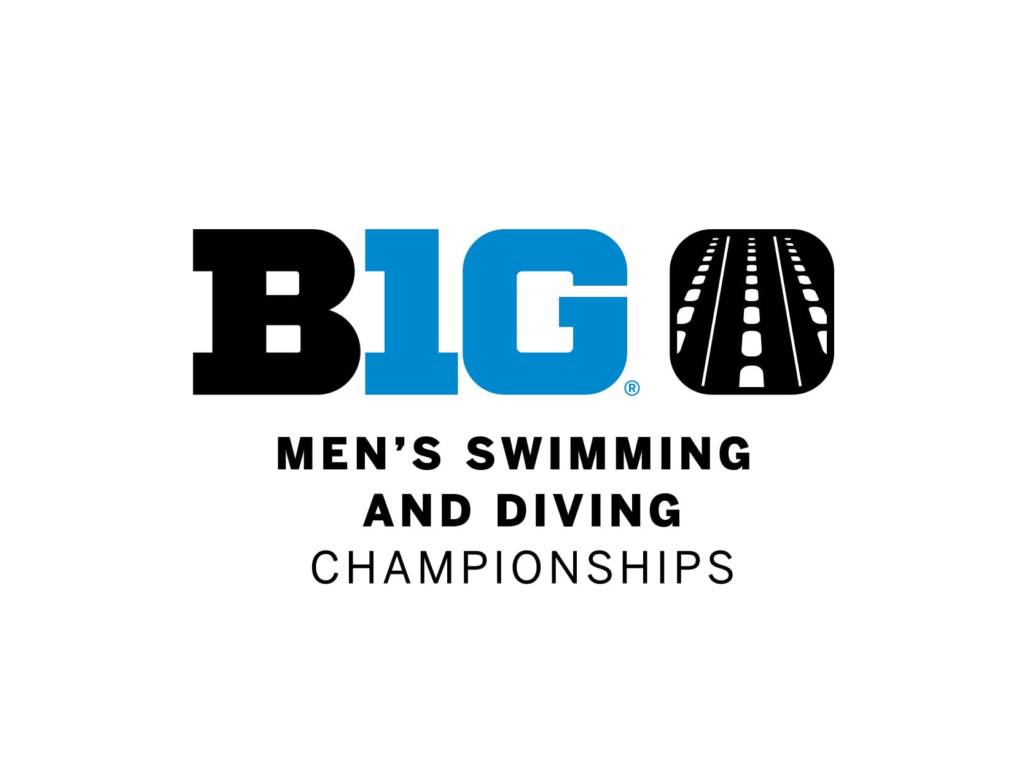 "Not a lot of people are giving us a second look," said senior Jackson Halsmer. "We know we're not a team full of superstars, but if we swim well, we have a chance to make an impact in the standings and gain some attention for this program."
 
After finishing seventh at the Big Ten Championships last season, the Hawkeyes have a young team with 17 of its 30 athletes being underclassmen.  This includes just four seniors and 10 freshmen.
 
The youth doesn't change the team's outlook.
 
"Our expectations are to swim fast and perform well," said associate head coach Frannie Malone. "This is our peak meet for the season and we are looking for a lot of school records and NCAA qualifying times.
 
"We are excited to see the freshmen race in their first Big Ten Championships. We are expecting some exciting things; they're a group that loves to race."
 
Six Hawkeye swimmers rank in the top-16 in five events leading into the championships. Junior Jerzy Twarowski is 12th in both the 100 and 200 fly, sophomore Kenneth Mende is fifth in 200 back and 12th in 100 back, and sophomore Jack Smith is 13th in the 50 free.
 
Twarowski qualified for the "A" final in the 100 fly each of his first two Big Ten Championships.
 
"It is nice to have a lot of experience going into a big meet like this," said Twarowski, Iowa's school record holder in the 100 and 200 fly. "This year I feel confident, I learned from my mistakes from last year, and I will go as fast as I can. I think (this year) is going to be better."
 
Twarowski placed seventh in the 100 fly as a freshman and eighth in the event as a sophomore.
 
Mende says the Hawkeyes can use the underdog card to their advantage. 
 
"When nobody expects anything from us, we don't have to put any pressure on ourselves," he said. "We can just swim and surprise everybody."
 
Malone says the underdog role provides a little added excitement.
 
"It's always fun to be the underdog," said Malone. "It's fun to go out and prove people wrong and show them a little more than what they're expecting."
 
The first six sessions of the Big Ten Championships will be available on BTN Plus on BTN2Go and live results will be available on hawkeyesports.com. Saturday's finals will be televised on BTN on Sunday morning.