IOWA CITY, Iowa – – The University of Iowa Athletics Department is pleased to announce a partnership with Contemporary Services Corporation (CSC) as the new third-party security and event services provider that will fulfill the needs of all areas of the University, including events hosted by the UI Athletics Department.  The contract begins July 1.  CSC will replace Whelan Event Services after a six-year relationship.
"We are happy to announce our partnership with CSC in hosting events at our athletic venues," said Barbara Burke, UI's deputy director of athletics.  "This company has a proven track record with a number of the top events and venues within the state of Iowa and around the nation.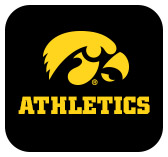 "We look forward to learning from their expertise in making the game day experience the best it can be for fans attending Hawkeye athletic events.  We appreciate our great fan support and feel this partnership will assist in improving their experiences on our campus."
Established in 1967, CSC currently operates over 50 branch offices throughout the United States and Canada. The experience and expertise that has been garnered in its 50 years continues to make CSC the leading provider for the world's top venues and events.  Their experience includes crowd management services for over 150 stadiums, amphitheaters, and arenas, as well as nearly 100 universities, 45 convention centers, nine NFL teams, six MLB teams, seven MLS teams, five NHL teams, and four NBA teams.
CSC has provided services for every type of entertainment and sporting event, including 31 Super Bowls, six World Series, two MLB All-Star games, seven NCAA men's Final Fours, 10 annual college bowl games, five NBA Finals, 10 Olympic Games, five Presidential Inaugurations, four Papal Visits, and two FIFA World Cups.  It also has experience with the Coachella Valley Music and Arts Festival, the PGA Championship, Houston Livestock Show and Rodeo, the U.S. Open Tennis Championships, and Indianapolis 500.
On a local level, CSC has provided crowd management services in the state of Iowa since 2005, including athletics events, the Iowa Events Center in Des Moines, five music festivals, and many other venues hosting live entertainment.
Current policies regarding items allowed inside UI athletics' venues, including the clear bag policy at Kinnick Stadium, will remain unchanged.  The University of Iowa's tobacco free campus policy will also remain in effect.  Full details on the UI's athletics department's event security policies can be found by visiting www.hawkeyesports.com/gameday. 
A large part of CSC's success comes from the pride its employees take in their jobs and a commitment to providing the best guest experience possible.  Anyone interested in joining the CSC team at the University of Iowa can find more information on opportunities and apply at www.csc-usa.com/apply.  CSC is also hosting a job fair on Sunday, July 23, from noon-5 p.m. in the Kinnick Stadium press box that is open to anyone interested in joining the CSC team.