Hawkeye Fan Shop — A Black & Gold Store | Hawk Talk Monthly — May 2018 | 24 Hawkeyes to Watch 2017-18 | I-Club Events Page | Wednesday Results | Photo Gallery

Editor's Note: The following first appeared in the University of Iowa's Hawk Talk Daily, an e-newsletter that offers a daily look at the Iowa Hawkeyes, delivered free each morning to thousands of fans of the Hawkeyes worldwide. To receive daily news from the Iowa Hawkeyes, sign up HERE.
By DARREN MILLER
hawkeyesports.com
EUGENE, Ore. — Mar'yea Harris was busy at the NCAA Championships on Wednesday and he wouldn't have it any other way.
 
Harris, a junior from Auburn, Washington, anchored the University of Iowa's 4×100 meter relay, ran the open 400 dash, and ran the third leg of the Hawkeye's 4×400 relay. He accumulated three more All-America honors when results were tabulated over the course of a little more than three hours at Hayward Field.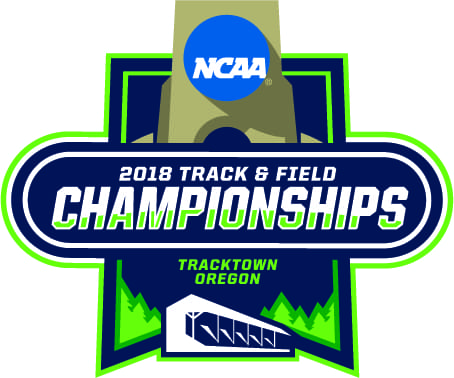 By advancing to the final of the 400, Harris will be a first-team All-American; the 4×400 relay missed becoming a time-qualifier to the final by 0.11 seconds, meaning the foursome of DeJuan Frye, Antonio Woodard, Harris, and Collin Hofacker are second-team All-Americans. The 4×100 relay finished 17th in 39.63 seconds, making Woodard, O'Shea Wilson, Hofacker, and Harris honorable mention All-Americans.
 
"I don't mind having busy days," Harris said. "I feel I'm good enough, I'm a competitor, and I can go out there and run as many races as possible to help put points up for the team."
 
The highlight was his third-place showing in the opening heat of the 400.
 
As a freshman in 2016, Harris placed 18th at the NCAA Championships in the 400 with a time of 46.32. He was 10th as a sophomore in 2017, running 45.54. On Wednesday, he clocked a personal best and school record time of 44.935, the seventh-fastest qualifying time of anyone in Division I.
 
"I couldn't go to my third outdoor nationals and not make the final," Harris said. "It was too important for me to make that final — it means the world to me."
 
On Friday at 8:32 p.m. (CT), Harris will run beside Michael Norman of Southern California, Akeem Bloomfield of Auburn, Nathon Allen of Auburn, Tyrell Richard of South Carolina State, Kahmari Montgomery of Houston, Obi Igbokwe of Arkansas, and Wil London of Baylor. All eight ran times below 45 seconds in their semifinal heats.
 
"It is a great feeling. The guys I'm racing against every week are not slow guys," Harrisa said. "Michael Norman, Obi, Wil London, Kahmari — all 44 (second) guys, so to be able to be out there and run with the fast guys is a big confidence-booster. It makes me feel good about myself."
 
The day began for Harris in the 4×100, where Iowa ran its second-fastest time of the season out of lane one. The Hawkeyes were fourth in their heat and did not advance.
 
"We knew we were in lane one and we knew it was going to be hard to get to the final no matter what," Harris said. "But we went out there and competed."
 
The evening ended on a disappointing note for the Hawkeyes when they narrowly missed making their second consecutive NCAA final in the 4×400 relay. Iowa ran 3:04.93 — its third-fastest time of the season — and finished fourth in the first heat. With only two time-qualifiers to the final, the Hawkeyes knew that for them to move on, no third-place finisher from the next two heats could run faster than 3:04.93.
 
The second heat was the slowest of the three. Houston won in 3:06.51, Baylor was second in 3:06.515, and Iowa State's third-place time of 3:06.519 was the 14th fastest time of the 24 teams.
 
LSU won the third heat in 3:02.68, Arkansas was second in 3:03.97, and Stanford was third in 3:04.82. The Cardinal snatched the eighth and final lane in the final.
 
"It is devastating we didn't make it, but I feel we all went out there and competed to the best of our ability," Harris said. "We can't do anything about it; I'm happy with the way everyone competed."  
 
The women (and Iowa decathlete William Dougherty) are in action Thursday. The Hawkeyes will be represented by Brittany Brown in the 100 (7:16 p.m. CT) and 200 (8:14 p.m.), Briana Guillory in the 400 (7:30 p.m.), Jahisha Thomas in the long jump (7:30 p.m.), and Laulauga Tausaga in the shot put (8:10 p.m.).
 
Harris returns to action Friday; Reno Tuufuli throws discus Friday at 7:05 p.m.
 
"I want to go out there and run another PR," Harris said. "I wouldn't be upset with that. I'm trying to go out and run between 44.4 and 44.7 (seconds)."