Hawkeye Fan Shop — A Black & Gold Store | 24 Hawkeyes to Watch 2018-19 | I-Club Events Page
By DARREN MILLER 
hawkeyesports.com
IOWA CITY, Iowa — Michael Melchert had a decision to make before entering high school.
 
He smiles when thinking back to a conversation with his father in 2010. When fall rosters were filled at Monticello (Iowa) High School, would Melchert's name appear in the football program or would he participate for an up-and-coming cross country program that won the Class 2A state championship when Melchert was in sixth grade?
 
Father and son sat down to discuss the pros and cons of participating in each sport. They came to a quick resolution.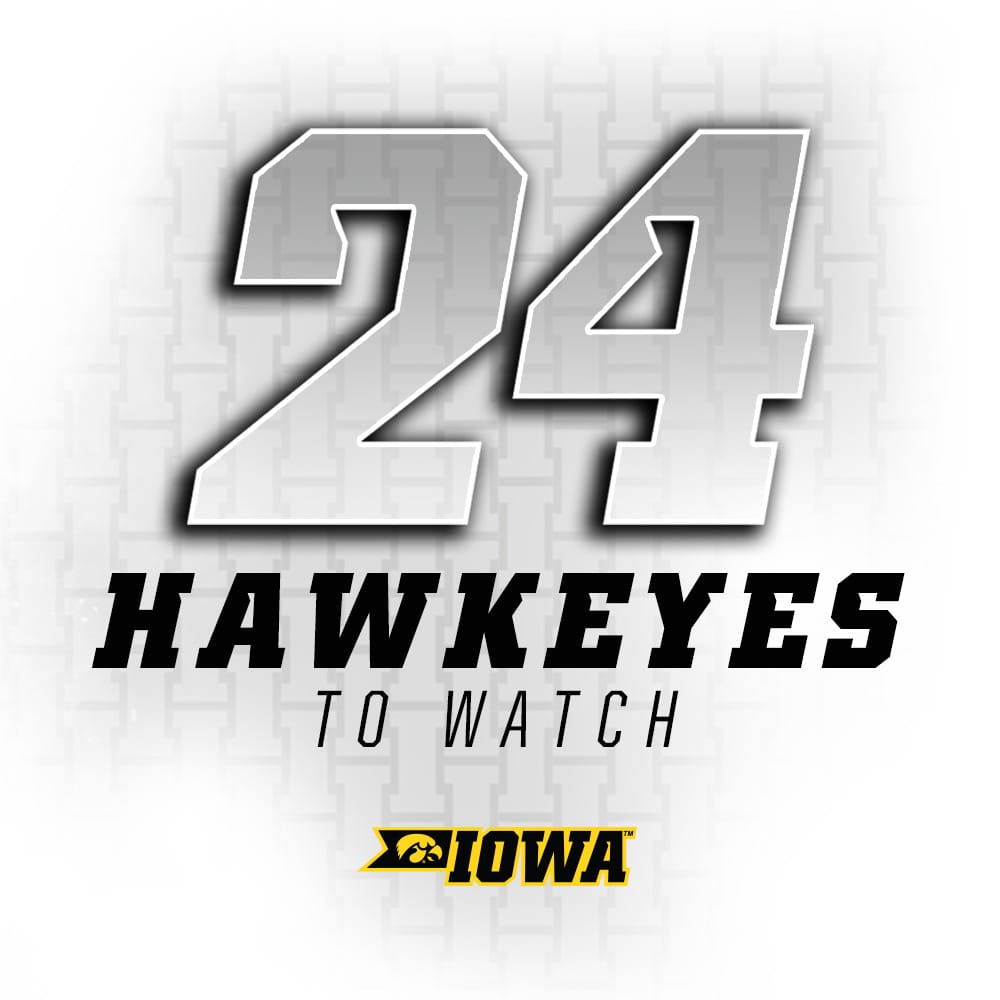 "(I was) 5-foot nothing, 90-some pounds," Melchert said with a laugh.
 
In other words, his days as a receiver and running back were history. It was a sensible choice: by the time Melchert finished high school cross country, Monticello enjoyed a historic run by adding state championships in 2011, 2012, and 2013. Melchert finished fifth, third, and first in those races, leading the Panthers across the finish line all three years.
 
The next pressing decision for the six-time state track champion was where to attend college. He looked 50 miles south to the University of Iowa.
 
"It is awesome only being an hour from home; it's a small state, everyone knows everybody," Melchert said. "I still know guys I competed with, where they are, where they are competing (collegiately) throughout the nation."
 
Melchert enters his fifth year at Iowa with eligibility remaining in cross country and both indoor and outdoor track and field. The last time he competed in a Big Ten Conference cross country championship was as a sophomore in 2015 when he placed 17th. That was a 47-place improvement from his freshman season.
 
"I would like to get first- or second-team All-Big Ten this season (top 14 placewinners)," Melchert said. "Training has gone well the last two summers. I'm a lot fresher and ready to go.
 
"I have been smarter with my training and I am stronger than I was three years ago. I'm excited to get back on the cross country course; I'm ready to finish a full cross country season this year."
 
As a junior in 2016, Melchert set a school 6K record in the season-opening Hawkeye Invitational (18:12.8), placed fourth at the Illinois State Invitational, and competed at the Roy Griak Invitational before shutting it down for the season because of injury.
 
Iowa's distance running resurgence has been directed by Randy Hasenbank, who enters his third season as head cross country coach. The Hawkeyes were 12th in the Big Ten in 2016 and moved up two spots in 2017. They return all seven runners from the group that competed at the NCAA Midwest Regional.
 
Plus, they gain Melchert.
 
"He has his goals and he is on his way to achieving his goals," Hasenbank said. "The window gets shorter and shorter, he is a fifth-year senior who has a lot of things he wants to accomplish. Those things drive him."
 
Hasenbank knows he has a savvy competitor in Melchert. He saw it last season on the track when Melchert anchored the Hawkeyes to a Big Ten indoor championship in the distance medley relay. He saw it at the Big Ten outdoor championships when Melchert advanced to the finals of the 1,500 run and placed fifth. He also saw it when, during his first trip to the NCAA Preliminary Round, Melchert qualified for the quarterfinals of the 1,500 with a personal-best time of 3:46.56.
 
"Michael understands when it really matters, he is good at rising in those moments to perform at a high level," Hasenbank said. "I tell our athletes, you will be defined by how you perform in championships. Michael is a good example of that. He is a veteran, we need him and will lean on him. He doesn't look at it as pressure as much as a challenge. The challenge is the fun part; that's why you do the work, training, and preparation. You want to line up and know you are just as prepared as anyone else. He has done that time and again."
 
Championship races are where Melchert has consistently thrived. As a high school junior he won the Class 2A 3,200 run (9:38.93), 1,600 run (4:26.32) and was a member of the state champion 1,600 medley relay. In the fall of his senior year, Melchert won the state cross country championship. In track, he repeated as 3,200 champion (9:17.69) and added gold medals in the 800 (1:54.87) and the 4×800 relay.
 
"When I look at athletes in the recruiting process, I look at the state finals as much as I look at what is their best performance on a clock?" Hasenbank said. "I want to see how they compete when those lights come on and man, Michael is exceptional at that."
 
An injury has slowed Melchert in the preseason and he will miss the season-opening Hawkeye Invitational on Aug. 31. The goal is to be at the starting line for the NCAA Championships on Nov. 17.
 
"The talent is high this year and we have a lot of guys who are ready to work," Melchert said. "We want to have team success that comes with individual performances."