Hawkeye Fan Shop — A Black & Gold Store | Hawk Talk Monthly — September | 24 Hawkeyes to Watch
By HANNAH OSSMAN
hawkeyesports.com
IOWA CITY, Iowa — It's not uncommon for family members to share similar passions, and the Sommer brothers, Karson and Konnor, are no different. The Pleasant Valley (Iowa) High School graduates have reconnected in 2018, competing for the University of Iowa cross country team.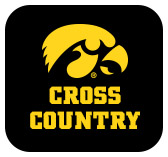 Karson is a two-time Academic All-Big Ten honoree, entering his junior season. Konnor is a freshman, eager and willing to learn from his big brother.
 
"The best part of having my brother on the team is that I already had a friend here, which helped me integrate easier into the team," Konnor said. "It is nice to have someone on the team whom I can easily relate to and get along with."
 
While Konnor sees comfort in Karson, the oldest Sommer uses his younger brother as motivation.
 
"Being the older brother, I don't want to let Konnor beat me in any race, or even in a workout or in mileage," Karson said. "Having been on the same high school team for two years, there has always been a driving factor to push each other to be better."
 
The brothers leaned on and pushed each other during the offseason and first few weeks of the year, when Karson was unable to train with the team due to a summer job, and Konnor was evolving his running toward collegiate-level workouts.
 
"The majority of this summer, I went for my runs alone or with Konnor, which helped me on days where I might have felt less motivated after a day of work," Karson said. "I think we will be able to help each other with training and support each other's pursuits throughout our time in college. Being able to compete in college with a brother as a teammate is an experience that not very many people get to experience, and I look forward to the next few years."
 
The brothers come to running naturally. Their father, Kevin Sommer, competed for the University of Wisconsin-Oshkosh as a sprinter and jumper.
 
"(Our dad) ran in college and continued to race competitively after college," Karson said. "He competed in shorter races and horizontal jumps in high school and early in his college career, and enjoyed success as a distance runner after college. I think he wanted to push me toward distance running early so that I would have the opportunity to enjoy the sport in high school and college."
 
The brothers have ran together since they were in fifth and seventh grade, respectively, as members of the Mississippi Valley Track Club. They've been pushing each other since, but the level of competition has increased, and they have surrounded themselves with a collection of talent that has upped the ante.
 
"We have a great group of guys that show up every day ready to put in the work that is going to help them at the end of the season," Karson said. "One of the best things is having so many guys to run with, whether we are out on a run, a workout, or during a race. I also think it's great that the team always has a positive outlook and high goals. We have outlined some goals as a team, and I think we are taking the steps to achieve those goals."
 
Konnor echoes his brother's outlook and says it pushes him to contribute.
 
"As a freshman I want to successfully make the transition from high school running to Division I running," Konnor said. "I want to be a teammate who is supportive and reliable, someone who will put in the work each day to push myself and my teammates to excel and exceed expectations."
 
The Hawkeyes return to the course Sept. 28 at the Notre Dame Invite. It is the first of three more regular season meets before the postseason begins Oct. 28 at the Big Ten Championships in Lincoln, Nebraska.