Hawk Talk Monthly – May | 24 Hawkeyes to Watch 2018-19 | Hawkeye Fan Shop — A Black & Gold Store | Day 2 Practice Photo Gallery | Championship Central | Day 1 Practice Photo Gallery | NCAA Notebook | Austin Bound with High Expectations | 24 Hawkeyes to Watch: Mar'yea Harris (2017)
 
 
By DARREN MILLER
hawkeyesports.com
AUSTIN, Texas — Jason Wakenight will never forget the first recruit he signed at the University of Iowa. Neither will fans of Hawkeye track and field.
 
Wakenight, who is in his fifth season as Iowa's assistant coach and recruiting coordinator, was the first college coach to contact Mar'yea Harris, a quarter-miler who competed two years of high school in the state of Washington and his final two in California. The first communication between the two was a message on Facebook, Harris said.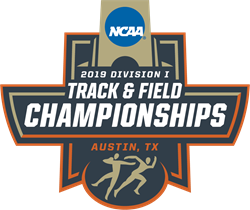 "That man can sell you your own shoes if he needed to," Harris said. "I had trust in him — he told me he would get me fast and I believed him."
 
It has been a fruitful four years for the Hawkeye track and field program while Harris has served as a face of the program. He anchored three Iowa 4×400-meter relay teams to Big Ten championships. He was the Big Ten individual 400 champion outdoors in 2018, running 44.98 seconds. In the final race of the 2017 NCAA Championships, Harris and teammates DeJuan Frye, Collin Hofacker, and Emmanuel Ogwo finished third in a school-record time of 3:01.91. In 2018, he finished fourth in the open 400 at the NCAA Championships, running 45 seconds flat and finishing ahead of Obi Igbokwe of Arkansas, Kahmari Montgomery of Houston, and Wil London of Baylor.
 
"It's hard to compare Mar'yea to anybody," said Joey Woody, Iowa's director of track and field. "He has come in and done amazing things.
 
"He has been one of the best 400 runners in the country. It will be hard to replace a guy like Mar'yea, especially with what he brings outside his abilities on the track. He is a team leader, the guys love having him around, and he has been a great mentor to all the young guys."
 
Early Sunday morning, Harris was again putting his leadership skills to use. On two occasions he sauntered to the front of a Windstar bus, rummaged through a bag a bagels and yelled to a teammate a few rows back: "Plain or Asiago?"
 
The bus, containing two dozen Hawkeye national qualifiers, coaches, and support staff, was on its way to the Des Moines Airport and a journey that would eventually conclude at the NCAA Championships in Austin, Texas.
 
It will be the final meet for Harris as a Hawkeye.
 
"I want to run my heart out and do what I can to make the (400-meter dash) final," Harris said. "In the 4×4, it would be nice to win it. That would be a good way to go out."
 
Whatever happens Wednesday and Friday at Mike A. Myers Stadium will only strengthen the legacy of Harris. He will leave the Lone Star State a 14-time All-American — seven times in the 400 and six times in the 4×400 (he also anchored Iowa's honorable mention 4×100 relay team in 2018). He already holds the 400 dash school record indoors (45.75) and outdoors (44.94).
 
"Since it's my last meet as a Hawkeye, I might as well go out there, go crazy one last time and have a good time," Harris said.
 
Harris began his high school running career in Auburn, Washington, when he lived with his mother, M'Tima Franklin.  He moved with his father, Laron Harris, and spent the final two years of high school at two different schools in Long Beach, California. As a junior at Polytechnic, he made it to state in the open 400 and anchored the 4×400 relay to a state championship. As a senior at Wilson, Harris placed fifth in the 400 and anchored the 4×400 to a state championship.
 
"I couldn't even tell you where Iowa was on a map," Harris said.
 
But he was excited and open-minded about listening to what Wakenight and the Hawkeyes were touting.
 
"A kid from Long Beach, not every kid would give Iowa a shot," Wakenight said. "Mar'yea was more concerned about the relationship we had than the location of the school."
 
Several Power Five programs recruited Harris late in the process, many from Pac-12 schools closer to his parents' homes in Washington and California. Harris didn't waver.
 
"Once I committed to Iowa, I had this obligation and I was there for them," Harris said. "I'm a Hawkeye now, I'm not supposed to talk to or go to any other school."
 
He arrived in Iowa City with a list of goals: qualify for the national championships, set a couple school records, win a Big Ten Championship. 
 
Mission accomplished.
 
One of those goals was reached May 12 on his home Francis X. Cretzmeyer Track when the Hawkeyes won their first men's conference track and field championship since 2011 by scoring 116 points. Fittingly, Harris anchored Iowa's winning 4×400 relay in the meet's final event.
 
"I accomplished a lot of what I expected to do," Harris said. "I will always be happy about that."
 
The Hawkeyes open the NCAA Championships on Wednesday with a 4×100 relay semifinal at 6:32 p.m. (CT). Harris will compete in a 400 meter semifinal at 8 and a 4×400 relay semifinal at 9:48.
 
FOLLOW THE HAWKEYES
Fans can follow the NCAA Championships live results on hawkeyesports.com/tracklive. Live stats and a live stream for the meet are also linked on the Iowa track and field schedule page, hawkeyesports.com/trackschedule, and posted on the team's official twitter account @iowaxc_tf.