Hawkeye Fan Shop — A Black & Gold Store | 24 Hawkeyes to Watch 2019-20 | Hawk Talk Monthly — September
By DARREN MILLER
hawkeyesports.com
IOWA CITY, Iowa — If it's a big race, the University of Iowa knows it will receive a big effort from Karson Sommer.
 
"When the lights go on, I don't have to worry about who will show up," said Randy Hasenbank, Iowa's associate head coach for cross country/track and field.
 
Sommer, a senior from Bettendorf, Iowa, is in his final season of collegiate cross country, but he has two seasons left for both indoor and outdoor track and field. As a senior at Pleasant Valley High School, Sommer placed fifth in the Class 4A state cross country meet and concluded an injury-riddled track season by placing eighth in the Class 4A 1,600 run.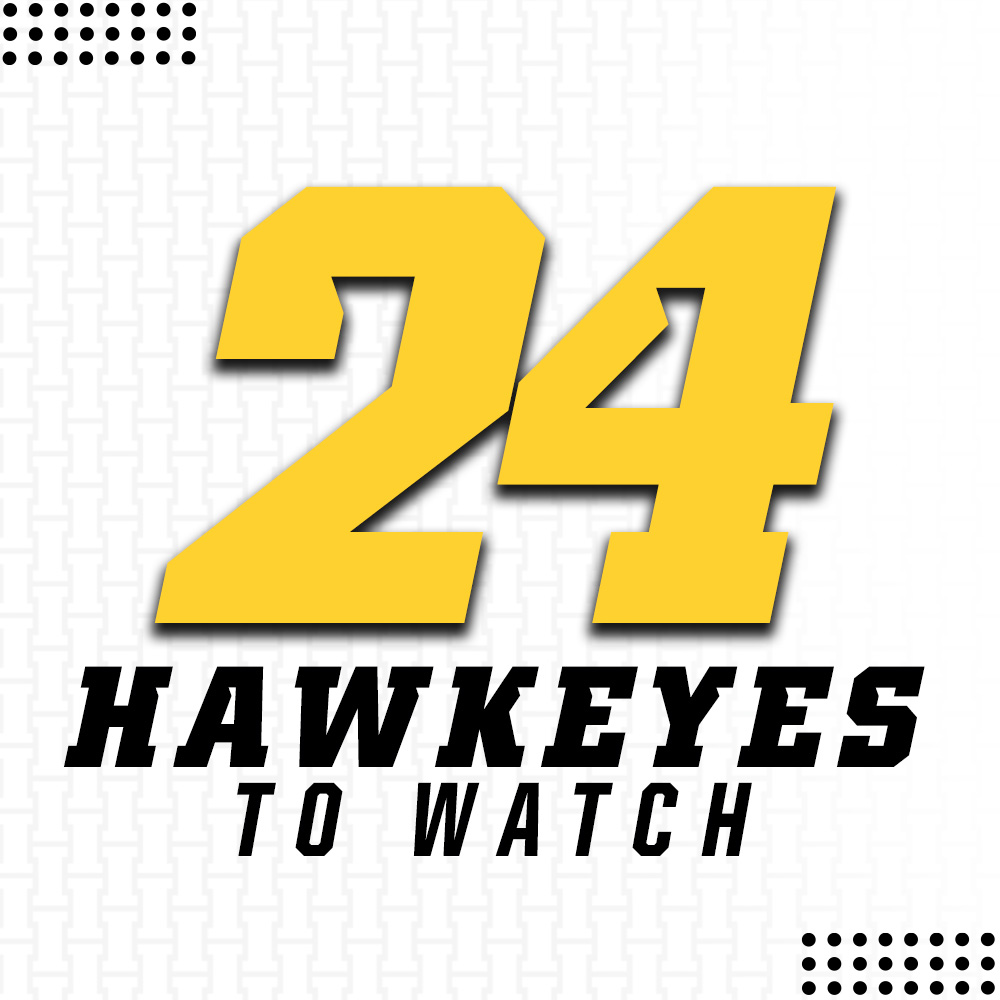 He wanted to stay close to the Quad-Cities for college, and Iowa, with its engineering department, was a good fit. Sommer will earn a bachelor's degree in electrical engineering after the spring semester, then he plans to pursue a master's in business analytics. He is an Academic All-Big Ten and Dean's List student.
 
"My time at Iowa has been great," Sommer said. "I have developed a lot as a runner, moving more toward distance. Coming out of high school I was lower mileage and now I'm doing probably twice as many miles as I was in high school. Academically, I have learned a lot being in electrical engineering that I can hopefully apply to wherever my career takes me."
 
Sommer has completed two internships, the first doing data analytics for the Department of Defense at the Rock Island Arsenal, the second was designing tolerance analysis software for a company called Inventive Engineering.
 
It is his reputation as a big-race competitor that impresses Hasenbank.
 
In 2018, when the Hawkeyes placed sixth as a team at the Big Ten Championships in cross country, Sommer was 39th with an 8,000-meter time of 24:40.4. That was 43 spots higher than he finished the previous season. Twelve days later at the NCAA Regional, he finished 35th with a 10K time of 31:47.9. That was 58 spots higher than he finished as a sophomore.
 
"He is a fearless competitor and doesn't care what the stat sheet says," Hasenbank said. "If he is racing sub-4 (minute mile) guys, he is going to race them all. He has a great attitude and is easy to coach. He finishes workouts and sets a high standard."
 
Sommer says he is in the best shape of his life as he covers 70-85-mile weeks. In the season opening Hawkeye Invitational on Sept. 6, Sommer was Iowa's eighth runner (22nd overall) with a 6K time of 19:00.9. Don't check the final results, it will be confusing. Sommer's younger brother, Konnor, is also on Iowa's team, and somehow Karson wore Konnor's timing chip and vice-versa. While the results say Karson was 25th in 19:09, he actually finished three positions higher.
 
Having a brother on the roster has advantages, despite an occasional case of misidentification. Konnor is a sophomore, and the duo was used to the sibling running dynamic when they competed together in high school. In college, they have a go-to running buddy.
 
"It is nice to have a training partner who can be reliable," Karson said. "Konnor is someone to do workouts with if other people on the team can't train with you for whatever reason."
 
In his first three seasons as a Hawkeye, Sommer has experienced plenty of highlights. None were more memorable than being part of a Big Ten Conference championship track and field team in May; he was 20th in the 1,500 with a time of 3:52.17. Last fall, the Hawkeyes were sixth as a team at Big Ten cross county, their best finish since 2009.
 
Like he did a season ago, Sommer aims to continue improving his finishes at meets from a year ago, especially in the postseason. He is looking for top 15 individual and top five team placings at Big Ten and regionals.  
 
"For whatever reason, even though I come into the season in good shape, the results at (early) meets don't show for me because we aren't tapered," Sommer said. "At the end of the year is where I have better performances."
 
Hasenbank will rely on Sommer's record of steadiness to lead the Hawkeyes to big results.
 
"To reach our potential, we need him to be battling in our top three," Hasenbank said. "He will, he can, and he has."
 
The Hawkeyes will compete at the Greeno/Dirksen Invitational on Saturday at Mahoney Golf Course in Lincoln, Nebraska. Last season Iowa finished runner-up with 68 points; Sommer was 28th with an 8K time of 25:53.7.