Hawkeye Fan Shop — A Black & Gold Store | Hawk Talk Monthly — October | 24 Hawkeyes to Watch 2019-20
By RICK BROWN
hawkeyesports.com
 
IOWA CITY, Iowa — Gene Elliott was a four-year golf letterwinner at the University of Iowa from 1981-84.
 
"I was never All-Big Ten, never an All-American," Elliott said. "I won a few small college tournaments, and I was a decent junior player. But I got a lot better when I got out of college."
 
Elliott, 57, a West Des Moines businessman, is now one of the elite senior amateur golfers in the world.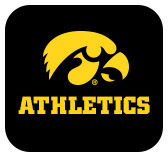 Named the senior amateur national player of the year in 2018 by Golfweek and AmateurGolf.com, Elliott followed that with a 2019 to remember.
 
In a two-week stretch in the summer, he was the low amateur at the British Senior Open at Royal Lytham & St. Annes, then lost a three-hole sudden-death playoff for the British Senior Amateur title at North Berwick in Scotland.
 
"Those two weeks are something I'll cherish for the rest of my life," Elliott said.
 
He also won the Canadian Senior Amateur title for a second time in three years outside of Toronto. He lapped the field by five shots.
 
And when he stayed home, Elliott won both the Iowa Senior Amateur stroke and match-play titles and took home the Iowa Golf Association's Senior Player of the Year award for a fourth time.
 
Elliott's Iowa Senior Amateur Match Play crown was a homecoming of sorts. He won the title at his old stomping grounds, the University of Iowa's Finkbine course.
 
"Finkbine's the best it has ever been," Elliott said. "I'm excited to see the new clubhouse when it's done."
 
Elliott's good times at Finkbine started before he teed it up as a Hawkeye.  As a senior at Bettendorf (Iowa) High School, Elliott won 1980 state Class 3A medalist honors at Finkbine. He edged teammate Greg Tebbutt on the sixth hole of their sudden-death playoff. Elliott and Tebbutt were teammates at Iowa.
 
Elliott won the Western Junior that summer in West Lafayette, Indiana, and got a lot of feelers from colleges. He stuck with his decision to attend Iowa.
 
After graduating, Elliott jumped into professional golf in June of 1984.
 
"With my track record, you could say I was crazy to even try, but I gave it a decent shot," he said.
 
Elliott won the Iowa Open a year into his pro career. In 1986, he added the Missouri Open title and qualified for the PGA Tour's St. Jude Memphis Classic through Monday qualifying.
 
Paired with Fuzzy Zoeller in the final round, Elliott tied for sixth and won $17,632.
 
He played in Asia in 1985, and Canada in 1988 and 1989. A highlight came when he beat PGA Tour player Dave Barr by two shots to win the 1988 Quebec Open. He also spent part of the 1989 season on the European Tour.
 
Elliott made five attempts to qualify for the PGA Tour, reaching the final stage on three occasions. Twice, he let great opportunities get away.
 
"I choked," Elliott said. "That's all you can say. I guess it wasn't meant to be."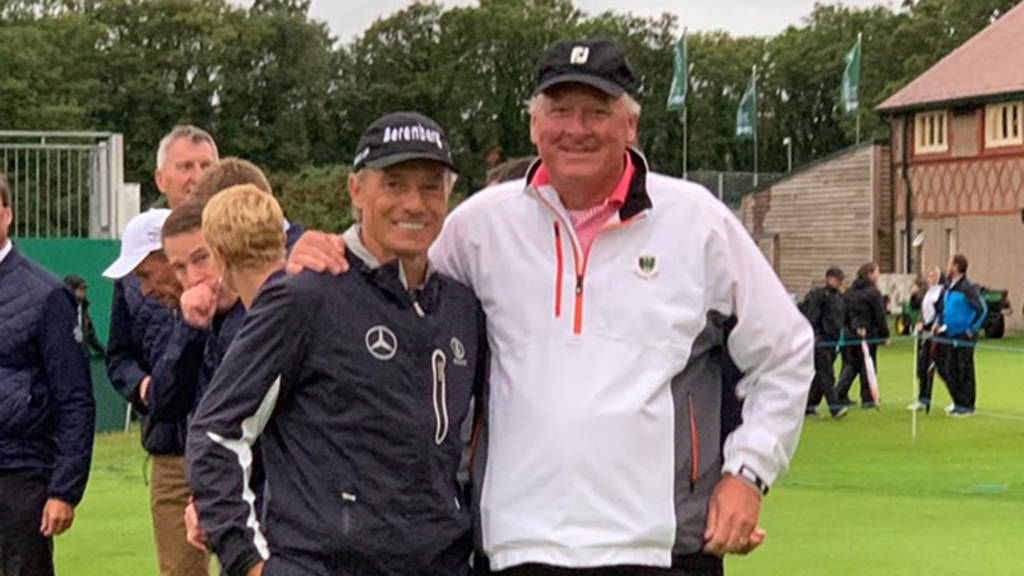 He regained his amateur status in 1994, and became one of Iowa's elite players. Career highlights include three Iowa Amateur titles, four Iowa Mid-Amateur titles, two Iowa Opens, and four Iowa Senior Amateurs. He was also the IGA's player of the year four times.
 
Elliott expanded the family's Elliott Equipment Company in 1991.
 
His good friend, Mike McCoy, another of Iowa's greatest players, talked him into trying his luck at national amateur events. That got his competitive juices flowing again. Elliott was medalist at the 1999 U.S. Amateur at Pebble Beach, and has played in more than 30 United States Golf Association-sponsored events.
 
Elliott turned 55 on Feb. 26, 2017, which made him eligible for national and international senior amateur competition. He finished second in the 2017 AmateurGolf.com senior player of the year standings. He won his first Canadian Senior Amateur, and tied for second in the British Senior Amateur at Sunningdale Golf Club.
 
Elliott tied for third in both those events in 2018. He also qualified for the Senior British Open at St. Andrews, where he shot a second-round 69 and missed the cut by a single shot.
 
He took his game up a notch in 2019, and doesn't look to be slowing down.
 
"Senior golf has been an absolute blast," Elliott said. "You get to go to some of the most wonderful places in the country and world. Each year has been great and different. This summer overseas was probably the most exciting two weeks I've ever had in the game."
 
Knowing he needed to par the last two holes to make the cut at Royal Lytham at the Senior British Open, Elliott made a 20-footer for birdie at the 17th.
 
Two rounds later, he was presented a silver medal for being low amateur and posed for pictures with the champion, Bernhard Langer. Elliott also received an exemption into the 2020 championship at Sunningdale.
 
"I told Bernhard, I have one favor to ask," Elliott said. "I want to play a practice round with you next year at Sunningdale. He said, 'You've got it,' so I have that to look forward to."