By DARREN MILLER
hawkeyesports.com
IOWA CITY, Iowa — Tyler Stith watched Gonzalo Leal Montero's swing videos and studied his golf scores that were posted online.
But before the University of Iowa head men's golf coach offered a scholarship to the kid from Seville, Spain, he had to see him play in person.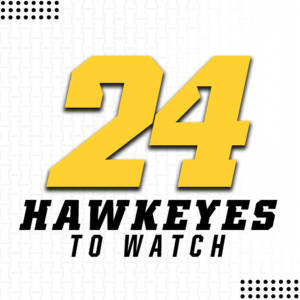 "Sometimes the film and statistics can be a little misleading," Stith said.
So, Stith ventured to Spain, where on the eve of the European under-18 championships, he dined with Montero and his family.
"We talked about Iowa and our program and I talked to his parents about Iowa City and my philosophy and experiences as a coach," Stith said. "I had pretty much given him my entire arsenal on the University of Iowa."
That created a dilemma for Stith, since the next day he would ride six hours in a car with Gonzalo and his father to Murcia, 325 miles away. What possibly could they talk about? Soccer and Formula One racing, of course.
"Coach Stith is a big fan of European soccer and Formula One, two of my favorite sports to watch and follow," Montero said. "We discussed the situation of different teams and Formula One drivers. It was fun to share my thoughts and have those things in common with someone I met the day before. It was a good way to start our relationship."
Stith presented a persuasive sales pitch. Montero selected the University of Iowa based on its golf program and the fact it competed in the Big Ten Conference.
"I didn't know a lot about college and universities before coming to the United States, but coach Stith convinced me and helped me in the decision," Montero said. "I couldn't be in a better place than Iowa."
In two seasons as a Hawkeye, Montero has played 46 rounds with a stroke average of 72.04 and a low round of 66. Nothing has shown Montero's improvement more than the way he ended the 2019 fall season and opened the 2020 spring season. At the Royal Oaks Intercollegiate on Oct. 21-22 in Dallas, Montero tied for eighth with a 5-under par 208 (70-69-69); at the Puerto Rico Classic on Feb. 16-18 in Rio Grande, Puerto Rico, he tied for 13th with a 4-under 212 (72-72-68).
"He has learned to become a lot more patient, trusting in his game over the course of 54 holes," Stith said. "If he stays patient and maintains emotional control, he will put up good scores and get into contention.
"He went six competitive rounds where he shot even par or better. If you look at his freshman year, almost every tournament he played there was at least one round where he would shoot three, four, or five over par and let his emotions get the best of him."
Known for his ball-striking and long drives, Montero has seen improvement in his short game, thanks to hours on the putting green. His top 10 finish and 10 rounds at or below par this season were second on the team to senior Alex Schaake (two, 11).
"I gained a lot of experience and consider myself more mature than last year on the golf course, but also in general," Montero said. "I talked to coach Stith and (assistant) coach (Charlie) Hoyle about the areas I could improve from last season, and I have been working a lot, especially on my short game, where I have a big margin to improve and to gain shots in every tournament.
"I still need to improve if I want to accomplish bigger things with this team, but I am happy because I see the progress and I feel we are going the right direction."
The Hawkeyes played three events in the spring before the NCAA canceled the season March 12 because of the coronavirus pandemic. Iowa won three of four at Big Ten Match Play on Feb. 7-8 in Palm Coast, Florida, tied for 10th at the Puerto Rico Classic, and finished sixth out of 15 teams at the Colleton River Collegiate on March 2-3 in Bluffton, South Carolina.
As a freshman, Montero played 28 rounds with a 72.14 average; this season he played 18 rounds and improved his average to 71.89.
"I still need to improve if I want to accomplish bigger things with this team, but I am happy because I see the progress and I feel we are going the right direction."

Gonzalo Leal Montero
"Last year was definitely a positive season," Montero said. "I did not have any experience with United States golf, and it was nice to compete and do well on my first steps in college.
"I am not obsessed with personal goals, because if you work hard and make smart decisions in life, you can achieve whatever you want to achieve. I am more of a long-term goals guy."
Montero possesses the skills to compete at the highest level of collegiate golf and could eventually emerge as a professional. Stith cites mental growth for his progress.
"He has matured a lot, learned to control his emotions, trust his game and be patient," Stith said.