IOWA CITY, Iowa — It will not happen as it once thought, which seems to be part of today's routine, but the Big Ten Conference is hosting its cross country championships on Saturday and Iowa will be represented.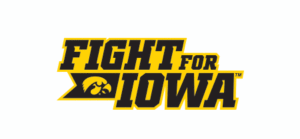 Head cross country coach Randy Hasenbank is taking four men and three women to compete at the Blue River Course in Shelbyville, Indiana. Emma Gordon, Gabby Skopec and Kelli Tosic race the women's 6,000 meters at 11:30 a.m. (CT), and Aiden King, Max Murphy, Jack Pendergast and Spencer Smith run the men's 8,000 meters at 1 p.m.
Smith is making his third appearance at the conference championships. Gordon is making her second. The other five Hawkeyes are making their championships debut. It's not a full squad on either side, so the Hawkeyes will not register a team score, but Iowa will be on the course.
"A few teams will be missing, a few teams won't compete with what is going on with the pandemic," Hasenbank said. "Right now, were in track season so will have a few kids who will focus on track, then we will take a few over on both sides, men and women, and let them have a one-time rip at cross country."
The number of schools and participants competing at the meet is down for obvious reasons, and those reasons ultimately lead to a lack of training — particularly outdoor training. On one hand that means limited opportunities for distance runners to compete in a cross country season. On the other, it presents Iowa with a chance to race indoors. For a track and field team that is ranked nationally, that means potential scoring contributions from the distance group.
"We have athletes that can help us at the indoor meet," Hasenbank said. "Some of them are going to run cross and some are going to be continuing to prepare for those races. There's a big difference in between preparing for an 8,000-meter race and a mile."
Hasenbank said the distance group has historically made its most progress during the indoor season. It is "where we get fast" he said. Iowa ran through its entire training program in the fall as if it were any other fall, complete with time trials. The runners, whether outdoor this weekend or indoor the next, are prepared to compete.
"We will take these kids over that are really excited about getting out there and running the cross country meet. The others will continue to train for what's next. We have Nebraska on the road next week and then a big home meet two weeks later. We have a lot of opportunities for them either way."
The Big Ten Cross Country Championships are streamed live on BTN Plus. Big Ten Network will replay the event on its linear channel on Feb. 7, Feb. 8 and Feb. 9.