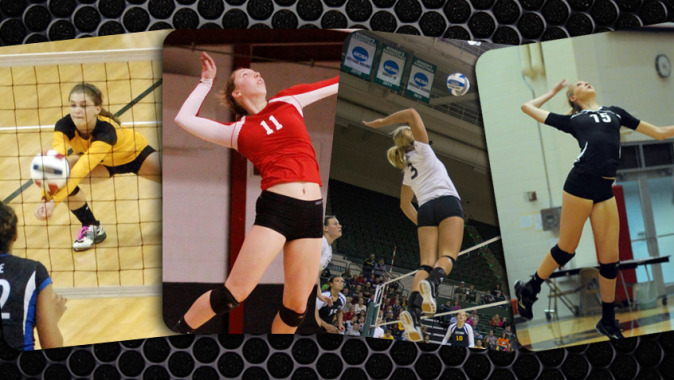 May 29, 2014
By JIL PRICE
hawkeyesports.com
IOWA CITY, Iowa — The University of Iowa volleyball program's incoming recruiting class received Highest Honorable Mention distinction from Prep Volleyball this week. Prep Volleyball consults college coaches from across the country and compiles a Top 30 recruiting class list, followed by a 25-team Highest Honorable Mention list and a 44-team High Honorable Mention list.
First-year head coach Bond Shymansky and his staff are bringing in a total of six recruits for 2014 and are excited to see them have an immediate impact. The class includes Taylin Alm of Mitchell, South Dakota, Danielle Cabel of Bettendorf, Iowa, Michelle Fugarino of Meskego, Wisconsin, Mikaela Gunderson of Casco, Wisconsin, Jess Janota of Concord, Ohio and Kaylee Smith of Indianola, Iowa. Alm, Cabel, Fugarino, Janota and Smith will join the team as freshman, while Gunderson will be a junior.
The Big Ten has eight of 14 teams on the Top 30 list including No. 1 Penn State, No. 3 Purdue, No. 6 Michigan State, No. 7 Michigan, No. 11 Nebraska, No. 18 Northwestern, No. 19 Minnesota and No. 26 Ohio State. Iowa is the lone team to appear on the Highest Honorable Mention list. Wisconsin, Illinois, Indiana, Maryland and Rutgers were not recognized.
To view the full list of recognized recruiting classes, visit prepvolleyball.com.