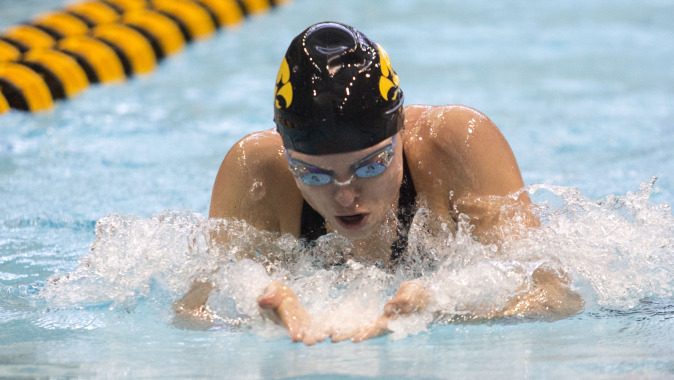 IOWA CITY, Iowa — Seven members of the University of Iowa men's and women's swimming and diving teams were recognized today by the College Swimming Coaches Association of America (CSCAA).
Senior Kyle Noser, and sophomores Andrew Parker and Roman Trussov were recipients from the men's team receiving Honorable Mention Scholar All-America honors, while seniors Elise Borja, Joelle Christy, Abby Grilli and Karolina Wartalowicz earned the distinction on the women's squad.
The Honorable Mention Scholar All-America Award is presented to college and university swimmers and divers who have achieved a grade point average of 3.5 or higher for the semester, or cumulative average, and have achieved a "B" time standard but did not qualify or compete in their respective national championship. Divers qualify by competing at their respective championship qualifying meets, zones or NCAA preliminary rounds.
The Hawkeyes will open the 2014-15 season Aug. 6 at the Phillips 66 National Championships in Irvine, California.